Really into Kevin Murphy products right now, and this is one of my favourite conditioners from the brand. I wouldn't put this in my hair on the beach, but it's great to use in the shower.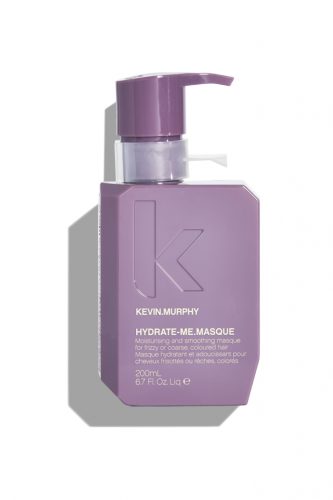 These days, I'm really into the Kevin Murphy brand of hair care products. I've found that they really work for my parched hair and over the last six months, there's always been a Kevin Murphy product in my rotation.
My latest favourite product is the Hydrate-Me.Masque which contains Rose Hip and Primrose Oil in a super rich and thick conditioning base. If your hair is high-lighted, coarse, curly, frizzy, then you have to try this out, especially if you've been spending a lot of time in the ocean or sun this summer.
To get the most of out this mask, I actually find that it's better to lightly towel-dry my hair, and then apply the mask so that it stays just as rich as it is coming out of the bottle. I then leave it in my hair for 5-10 minutes as recommended before rinsing it out. I especially like using it after I've coloured my hair because it totally takes my hair up to a new level of shine.
This is definitely a deep conditioner and meant to be used after your regular condition or in place of it, once in a while. I like using it once a week, and sticking with something less heavy for the rest of the week, but I definitely like using it regularly so that my hair gets a heavy dose of moisturizers once in a while. It will weigh down fine hair, but that might be something you're willing to put up with.
This is now available at salons for $39.