This is what my hair loves: Kevin Murphy Smooth Again Anti-frizz Treatment.  It's one of those hair treatments that again, laminates your hair.  I really like this effect on my hair because my hair just stays the way that it's supposed to be.  I also love the Bumble and Bumble Hairdresser's Invisible Oil Finishing Spray for this reason.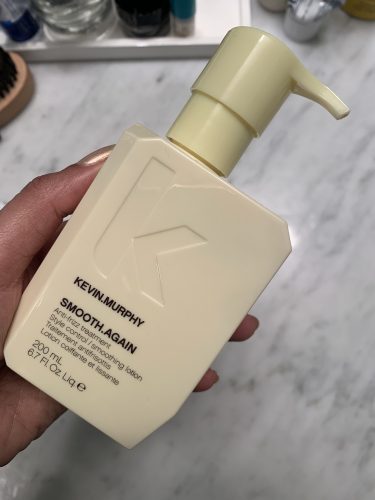 Smooth Again is perfect for curly or straight hair that is frizzy.  I can use this when I'm going to straighten my hair, or when I'm going to air dry it to wear it curly.  In fact, the first time I used this on my curly hair, I got so many compliments on it. It also makes your hair look very shiny and so pretty.
Available in salons.