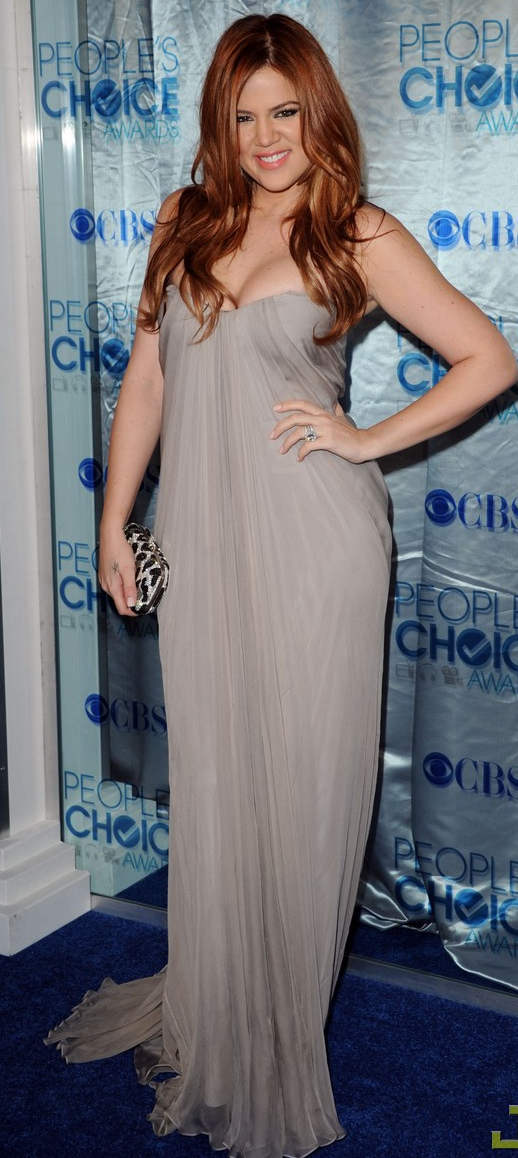 At the 2011 People's Choice Awards last night, Khloe Kardashian said that she's not done with her hairstyle or perhaps even with reinventing her look!  She debuted her new orangy brown hair last night, and I have to say that I kind of like it.
I like how it makes her stand out from the other Kardashian sisters – she is fairer than the other two so she can get away with a totally different look.
And the tropical orangy lipstick?  I gotta say that I'm really loving it.
What do you think of the look?  Are you a fan?