Honestly, I don't like my kids touching my makeup and they're not even allowed to wear nail polish. I'm not against them having fun, but somethings are just for Mommy.
But the one thing that I do share with them is makeup removing wipes, simply because they make cleanup so easy – especially when you've been to a birthday party where face painting is the main attraction. Does anyone else have a kid who gets their face painted and then wants to get rid of the design right when they get in the door?
That's when wipes come in really handy, because they make quick work without any painful soap… so less crying.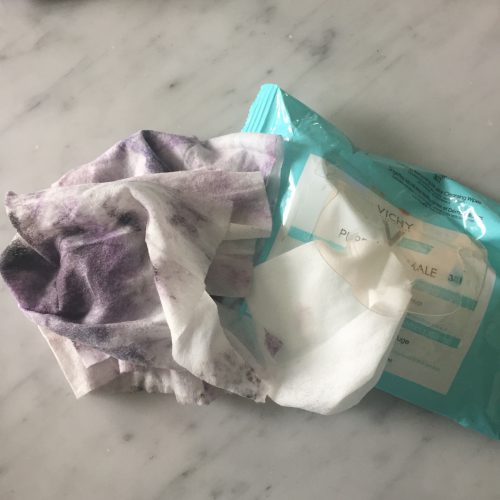 Right now, Vichy's Purete Thermale Makeup Removing Wipes are my favourite because they're soaked in Micellar water which conditions and hydrates the skin as you're taking the makeup off. They feel really wet going on, and your skin stays wet after you're done taking off your makeup – and that's the moisture from the micellar water going into your skin. Not at all a bad thing.
$14.95 online or where Vichy products are sold.