I'm on the lookout for comfortable masks that can be worn all day.  I find that once you get used to wearing them, it's really no big deal to have them on, so I'll continue to be on the hunt and share any good ones that I find.
I bought these constellation masks for my kids and they like them – they have other fun prints, like unicorns and rainbows, so if you're looking for something for small faces, check them out.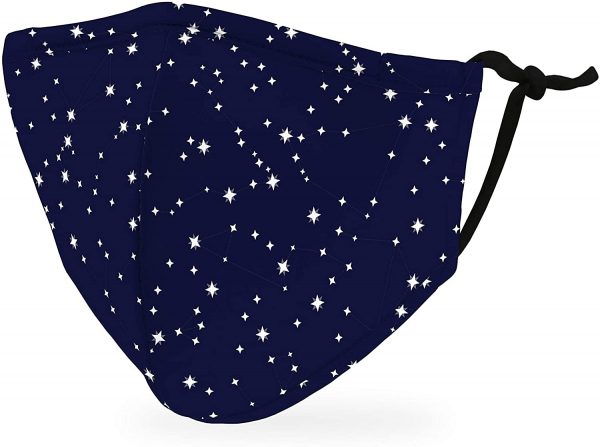 I also found someone on Etsy selling these exact same masks, but I think they are buying from Amazon and then surcharging the shipping.  These are $14.99 each on Amazon.
If you've found a mask you really like, tell me in the comments! I think we will be wearing them for a while!