I must admit that I'm going through an @KiehlsCanada  phase right now. I'm smitten with a few of their products and I can't get enough of the brand – and
If you're unfamiliar with this line, know that it was a New York pharmacy started in 1851. (The brand is now owned by L'Oreal Paris). Their look is reminiscent of simple pharma packaging and going into that store is an old-world experience too. Their employees wear lab coats and assist you personally, asking you questions about your needs, whether they be skin, body, or hair-oriented.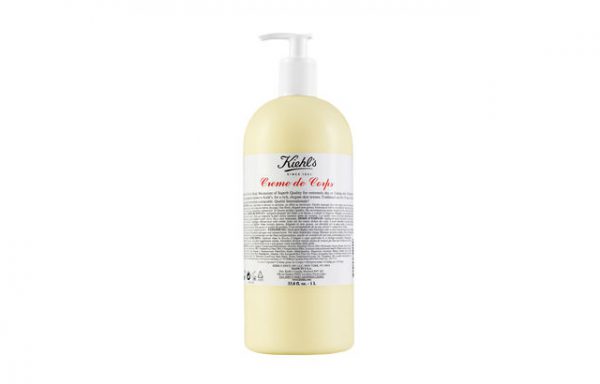 Creme de Corps is perhaps Kiehl's most famous product.This lotion is worth trying. It's liquidy and really does have the consistency of whipping cream but do not mistake this for a lotion that's watery. Smoothed on your skin, it's light yet moisturizing. The very best part is that your skin is left looking absolutely luminous and it's not at all sticky.
This lotion also comes in a light-weight formula and on that has SPF 30. Lovely. There's also a Creme de Corps Body Nurturing Body Washing Cream that I'm dying to try.
Kiehl's also makes great bath gel. Theirs is called Bath and Shower Liquid Body Cleanser and is very gentle.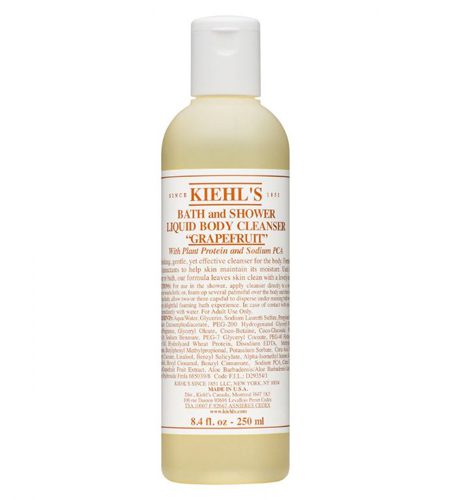 The scent I use is grapefruit and it's light and fresh. They also have this body wash in a few other scents including coriander, herbs, and vanilla to name just a few, and they also periodically offer limited edition scents that sell out quite quickly.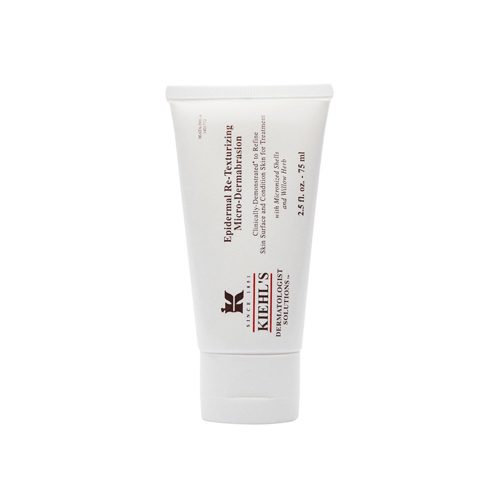 Lastly, Kiehl's Epidermal re-Texturizing Micro-dermabrasion is definitely one of the best exfoliators I have ever tried. It's not listed with the rest of Kiehl's regular face scrubs, and is grouped with their "Dermatologist Solutions".
The product uses aluminum oxide crystals and ground up sea shells as its scrubbing particles! Knowing that might remind you of this article that I mentioned a while back. Knowing that what I was putting back into the sea is from there in the first place made me appreciate the scrub even more.
In addition to being environmentally friendly, the scrub's particles are very very fine so the amount of exfoliation you get is pretty high. I would only use this once a week at the most, and each time I used it I was left with very smooth soft skin. The base is lovely and not at all drying or overly moisturizing.
So those are the Kiehl's products that I'm loving right now. Needless to say, I'm very impressed with the brand and can't wait to try more of its products.