I admit, I am actually not a fan of Kiera Knightly's – I just don't think she's a good actress, and she ruined Pride and Prejudice for me.  But Kiera as fashion muse… that's another story and I feel that it's here that she really shines.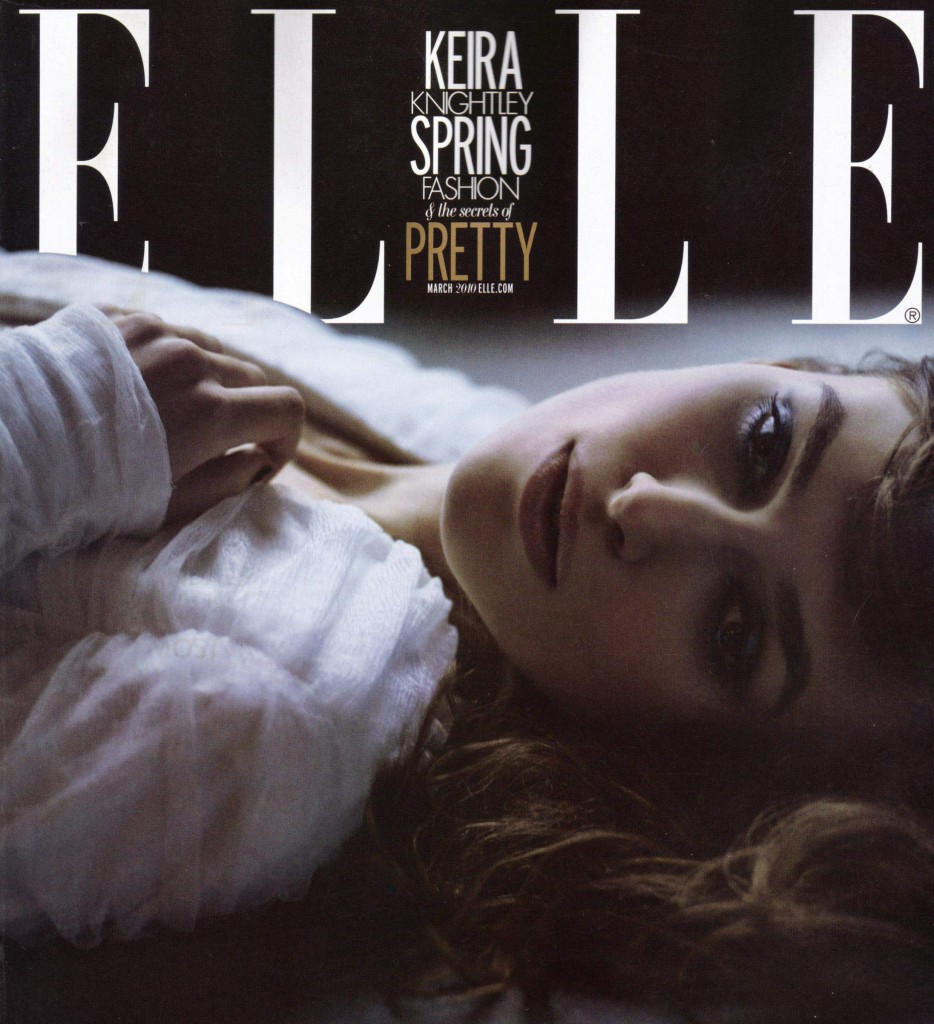 Any doubts?  Check out her fashion spread for the March 2010 issue of Elle magazine.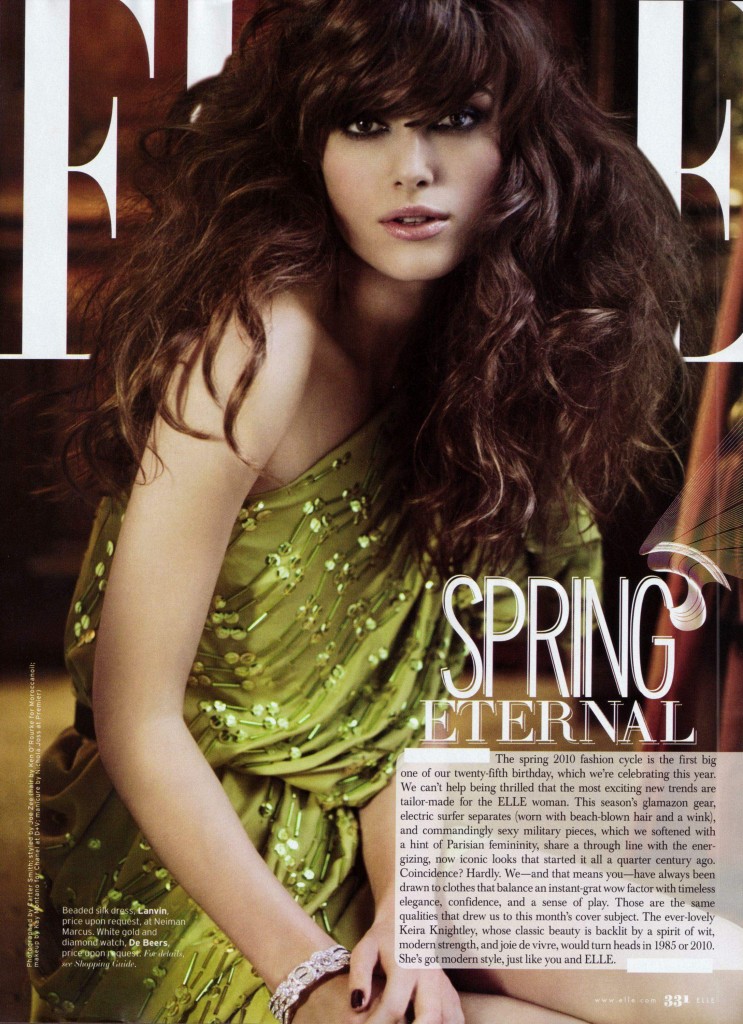 I love the voluminous curly hair (different for her, slightly disheveled, almost, and clearly thanks to extensions), and the smoky brown eyes that she pulls off so well…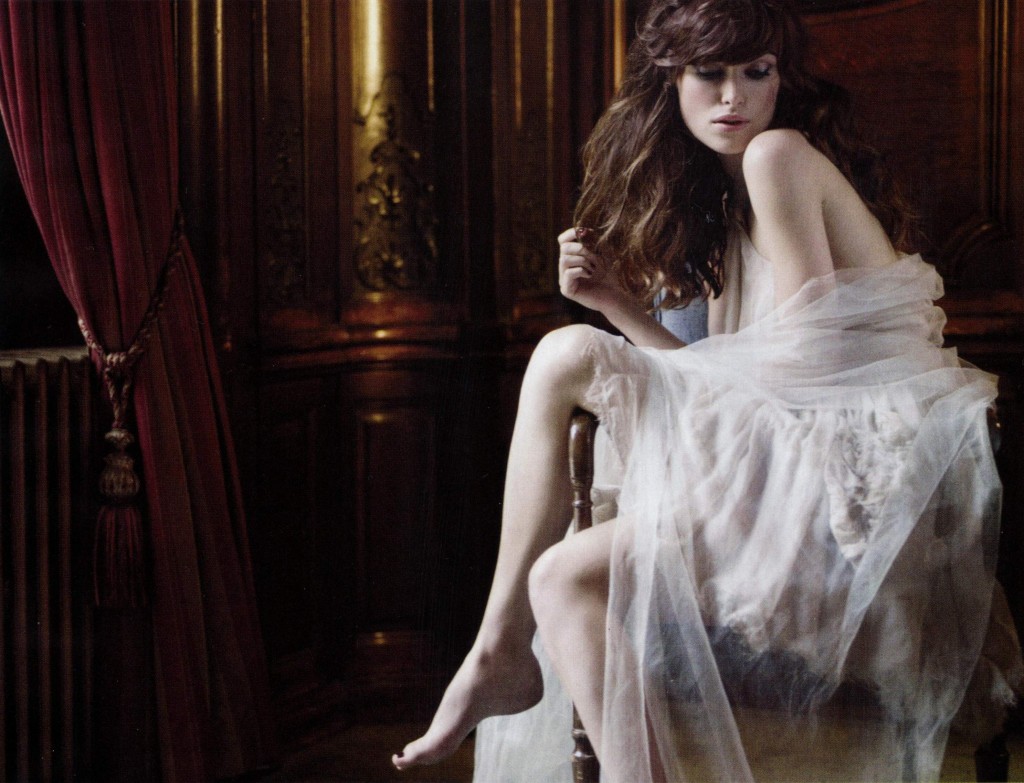 …what you need if you're going to do this look at home is a ton of brown eyeliner and a lot of smudging with some matte brown eyeshadow as well.  My favourite brown liner is MAC's Teknakohl in Espresso (I think I'm on my 4th one now!).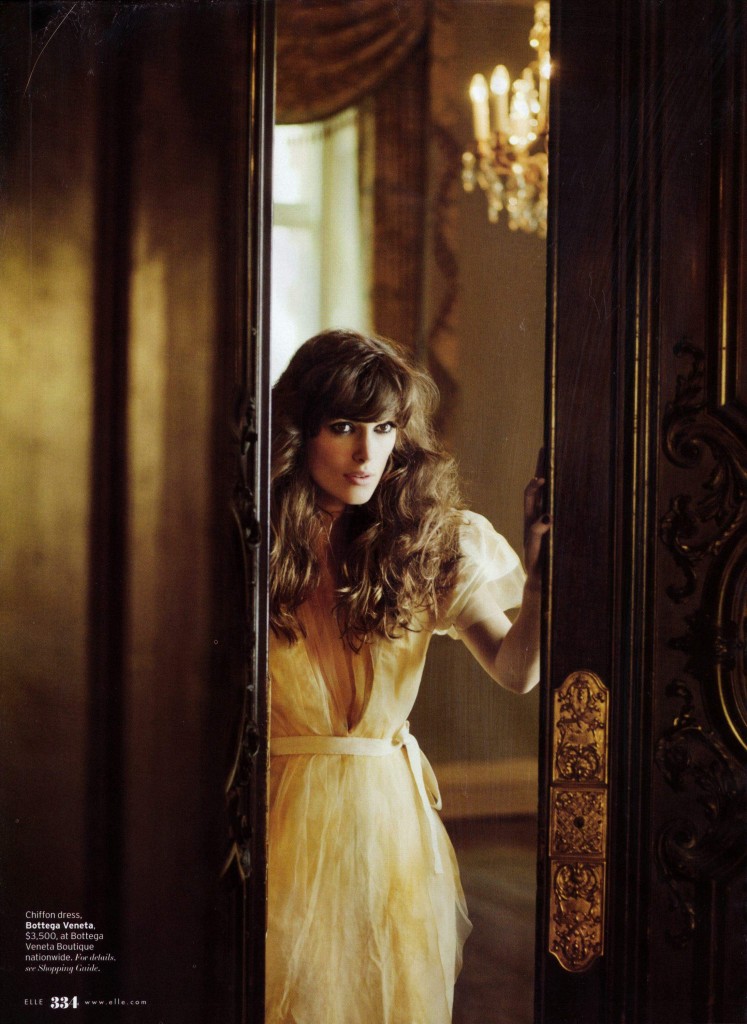 Ok ok, here are the rest of the pictures.  My favourite outfit is by far the one below: the Marc Jacobs leggings and dress!  I prefer not to wear leggings with my dresses but if I can find a set that match as nicely as this one does, then maybe I'll be converted. I also love that the dress looks like a big folded up draped handkerchief.  It's so pretty and unusual.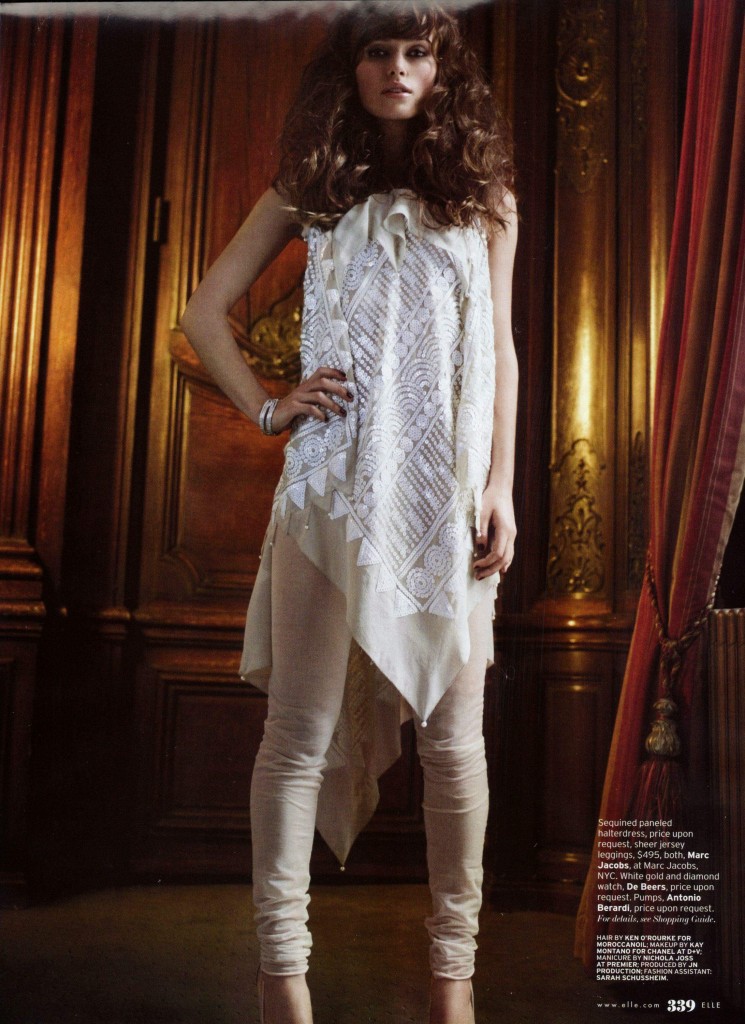 Thoughts?