Check out the Kiss manicure I did yesterday, just because I had some time on my hands and my nails were short.
The nails are super pretty but not a shape that I would normally go for.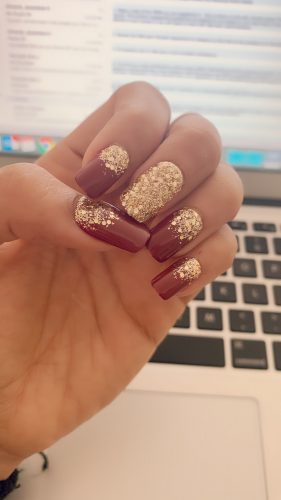 I like my own nails to be more curved.  You can see that I put the curved end of the nails towards my cuticles because my cuticles are curved.  Also, the glue in the package was dried out so I used the nail stickers to put these on.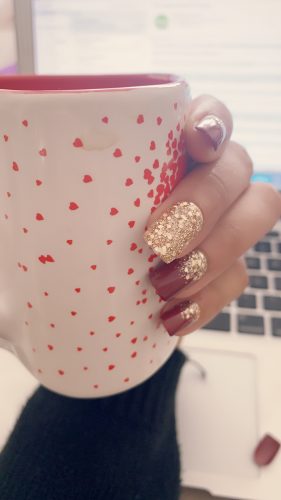 Unfortunately, the nails feel off within the house.  Possibly because my nails weren't as clean as they could have been.  For best results, it might have been a good idea for me to rough up my nail with the nail file before I applied these on.  It's no replacement for a professional manicure.
Have you tried press-on nails?