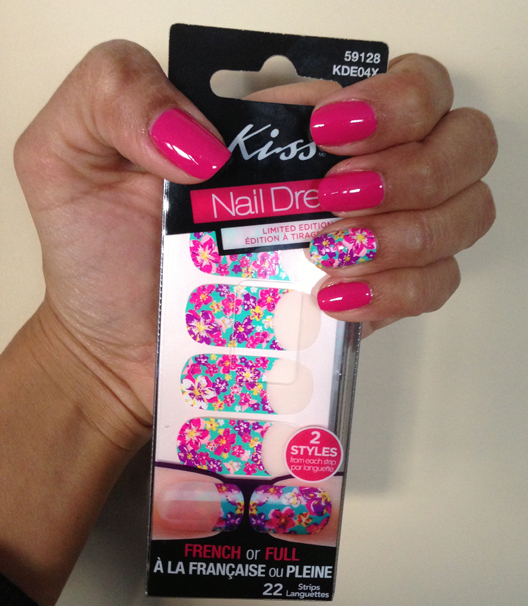 We tried Kiss Nail Dress Nail Strips.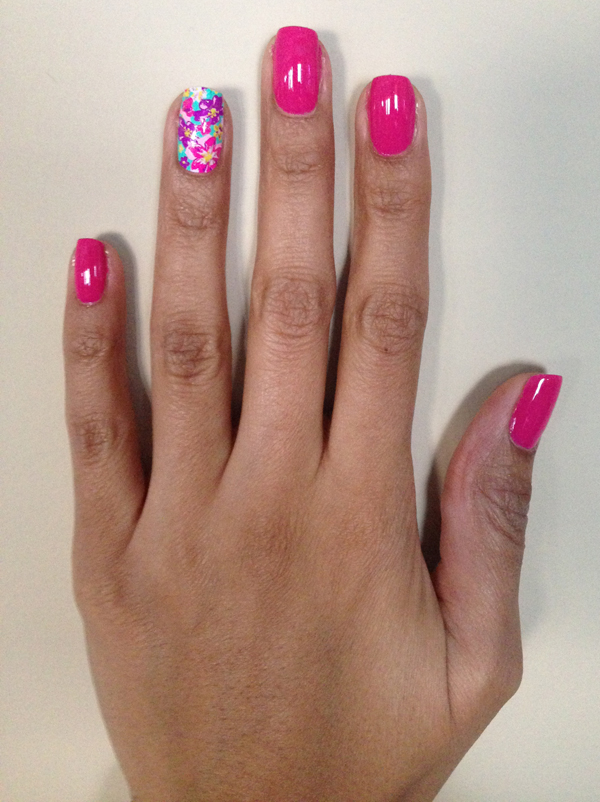 These come in lots of bright colours and prints, but we're sorry to say that they're not the best we've ever tried.  The strips are thick so it's difficult to smooth them out and apply them without any bubbling.  The best nail strips are thin (as thin as a couple of coats of nail polish in some cases), and so are very easy to apply.
They lasted a couple of days and then started peeling off.
They are available at drugstores.