Check out my nails.  They're press-on.  Specifically, they're Kiss Gel Fantasy Ready-to-Wear Nails and I've written about them before here.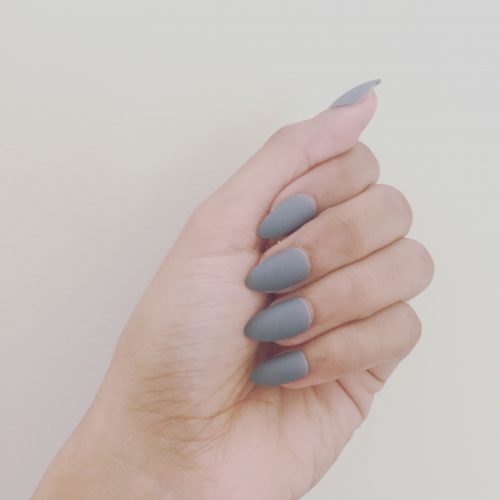 For whatever reason, press on nails don't last long on me.  I think I'm too used to using my nails for every little thing and I'm pretty hard on them.  I also have little kids, and I'm in the kitchen a lot so I wash my hands tons.  That means that water and soap makes the glue looser than you would expect, and so the nails don't stay on as well.
But these look really good for a girl's night out, and that what I had them on for, and I got tons of compliments on them!  And all-in-all, if I'm not on a computer, I love having long nails because I talk with my hands a lot!
If you want these to stay on, keep your hands out of the water as much as you can, and apply the nails right before you go out so that you don't loosen or damage them while you're still at home.
You can find them for about $10.99 at most drugstores, including London Drugs.