Do you guys wear fake lashes? On special occasions? Daily?
I used to wear them on special occasions, but after having kids, I don't always have the time to put them on. Also, now I feel that most of the time, when someone takes a pictures of us as a family, they're more looking at my kids than at me.
But then, Kiss gave me some lashes, and makeup artist Karen Malcolm showed me how to put them on, plus recommended their Blooming Lashes line which looks more natural, and I had to try them for myself.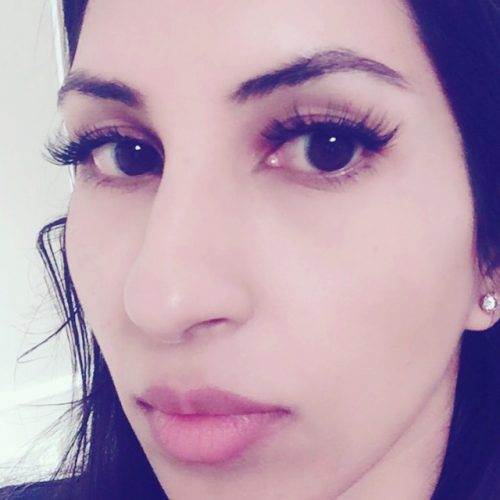 I tried their Blooming Lashes in Lily. The Blooming Lashes have three separate angles of lashes so they look flirty and more natural. I used the Kiss glue and it worked well to put the lashes on. (It's sold separately). The key to putting them on? I like to work with wet glue so I can get the placement just right.
So here's me with my lashes. They looked (and felt) extra in real life, but they photographed so well. I'm definitely going to go back to using them for a night out.
Kiss lashes are available at the drugstore.