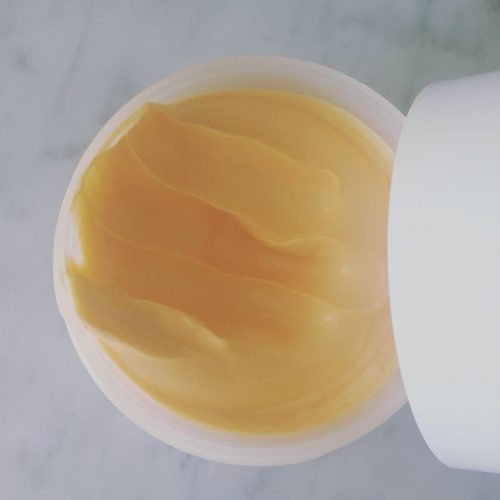 Check out this thick and lush hair mask: see those finger marks?  Those were left behind as I scooped out a heathy amount of the Mask with Mango Butter in the shower.
And guess what?  The entire collection smells entirely delicious – just like fresh mangoes.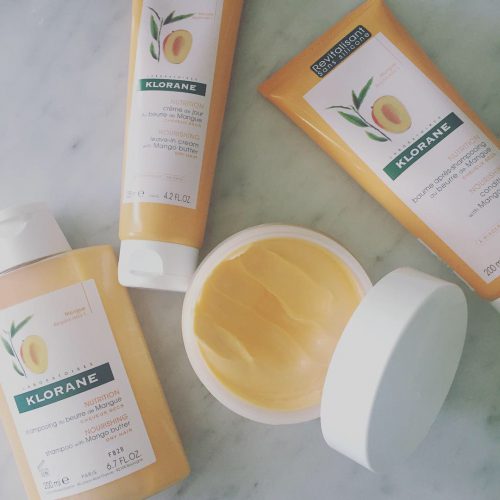 Like all of Klorane's products, these are made without silicones.  They're rich and thick, they moisturizer, they have slip, but there are no silicones!  Sometimes silicones cause build up on your hair and cause it to be more brittle and break, but these are not made with them.
If you have dry hair, these are great.  I really even love the Mango leave-in cream because it really does have real mango butter in it and adds a bit of grease and heft to my hair.  I like using it before I wash my hair instead of after, and I use it by the gobs.  It's even great on wet hair, especially before blow-drying.
The cherry on the sundae: they even harvest their own raw materials, which is kind of cool and shows that they want to have some responsibility over the quality of their ingredients. This collection is made of 96% natural ingredients.
You can find them at Well.ca.