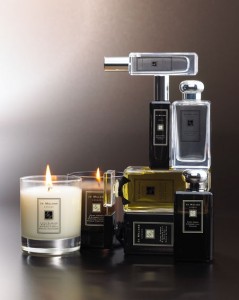 In May 2009, Jo Malone launched 2 scents: Lotus Blossom & Water Lily, and Dark Amber & Ginger Lily. The former is light and airy while the other is dark and has heavy incense notes.
It makes sense, really, because this collection is inspired by Kohdo, the ancient Japanese art of incense appreciation. If you loves the Armani Prive smokiness, like I did, then you'll be an instant fan of this collection.
I have to admit, that I didn't immediately love the Lotus Blossom scent. There's something in it that I just don't like to smell and I'm not even sure how the scent smells on me because all I can focus in on is that one note. I do however, LOVE the Dark Amber. It is terribly smoky and dark but retains a certain freshness. That freshness is increased if you wear the scent with the Lotus Blossom one, and if you know Jo Malone, you know that she loves to do scent pairings.