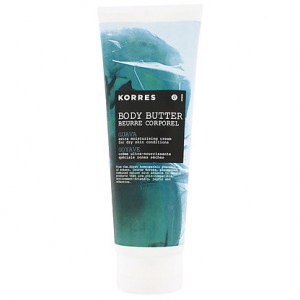 It's almost fall and that means that it's time to stock up on moisturizer. My go-to is Korres Body Butter because they are softly scented, 93% natural, and super moisturizing.
To extend the summer a tiny bit longer, I'm going with the Korres Guava Body Butter. The Guava scent has fruity top notes, and a soft drydown of vanilla and coconut that reminds me of suntan lotion and the beach. It's like getting a slice of Hawaii in a tube of rich, creamy, body cream every time you apply it.
I find that this body butter also goes a really long way. I only need the size of a nickle to cover each arm and leg, and so a large tube lasts a while. I've also noticed that it has the ability to really stick to skin to keep moisture in, because when I jump in the shower the next day, I can feel the body butter still there!
Korres is now celebrating its 15th anniversary and is now available at select Shoppers Drug Mart locations throughout Canada!