I've often said that I prefer my daytime moisturizers to have some sort of effect on my hyperpigmentation and on the occasional acne I get, and that being said, I sometimes like to change it up and give my skin a dose of some soothing moisture.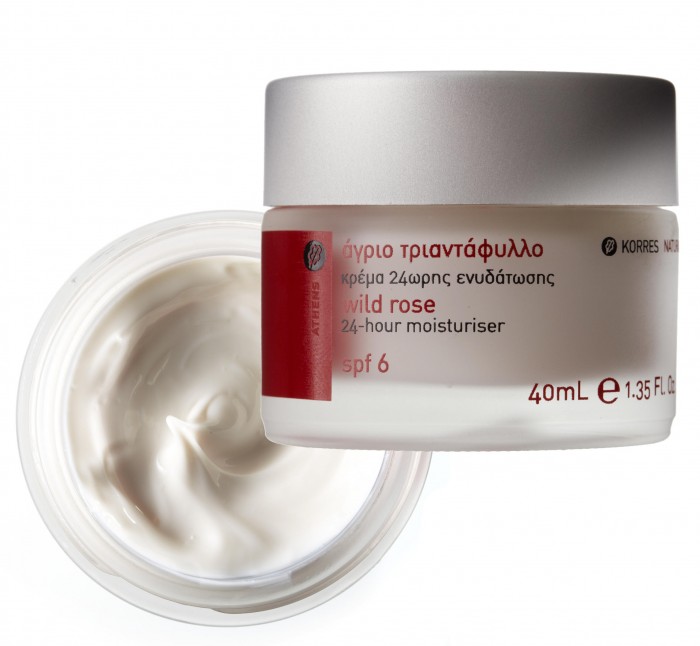 Enter Korres. I incorporated their Wild Rose 24 Hour Moisturizer into my routine because I was getting some really dry spots because of the weather change, and needed something that would hide my flaky spots throughout the day.
I like the Korres philosophy of using natural ingredients, and this cream has wild rose oil, vitamin C, and doesn't have sulfates, parabens, Triclosan, synthetics, or petrochemicals and synthetic dyes.
I really really liked this moisturizer, and I would even go so far as to say that it's the best natural moisturizer that I've ever used. It was easy to apply and totally sank into my skin, making it moisturized and luminous. It didn't make me oily throughout the day, and didn't irritate my skin like a lot of natural moisturizers can. It also wasn't oily which is great. The moisturizer has a slight rose scent but after the initial application, I couldn't smell it at all. The moisturizer also has an spf 6, which is so negligible that it could not even be there.
Pick this up at Shoppers Drug Mart and Sephora for $44.