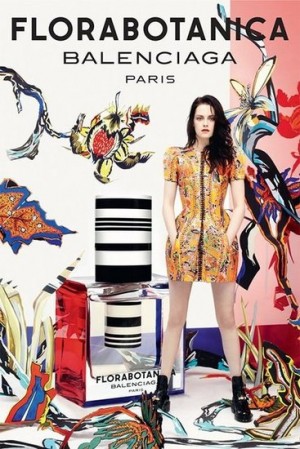 In other perfume/celebrity news, Kristen Stewart is now a spokesperson for Balenciaga's new perfume, Florabotanica.  Balenciaga's scents are definitely my favourites, so I'm really looking forward to this launch, and I would be eager to smell the jus no matter who was standing in for the pretty face next to the bottle.
That said, Kristen Stewart is definitely not one of my favourites… how someone manages to look so unenthusiastic doing what they love is just beyond me.
In any case… your thoughts on the ad in the comments!