What I really want to know, before I even get into the review is how many of you out there even use a BB Cream?  People ask me if I use one all the time, and now I can finally say that I do.  So far, I love the B. Kamins BB Cream and use it every single day, and when MAC comes out with a darker shade in their BB compact, I'll be picking up that!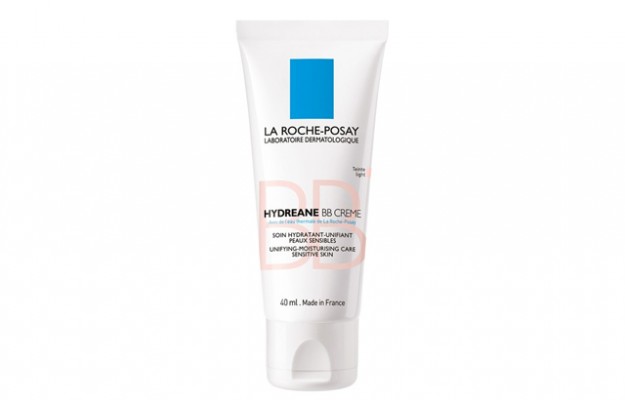 But if you have sensitive skin and have been waiting for a BB Cream that you can use, check out La Roche Posay's Hydreane BB Cream which is made with thermal spring water.
This one is super creamy and is definitely going to hydrate dry skin and calm sensitive skins.
The cream is light coverage and comes in 2 colours – medium and light, and both colours have pinkish undertones.
The cream is out on counters this March for $29.