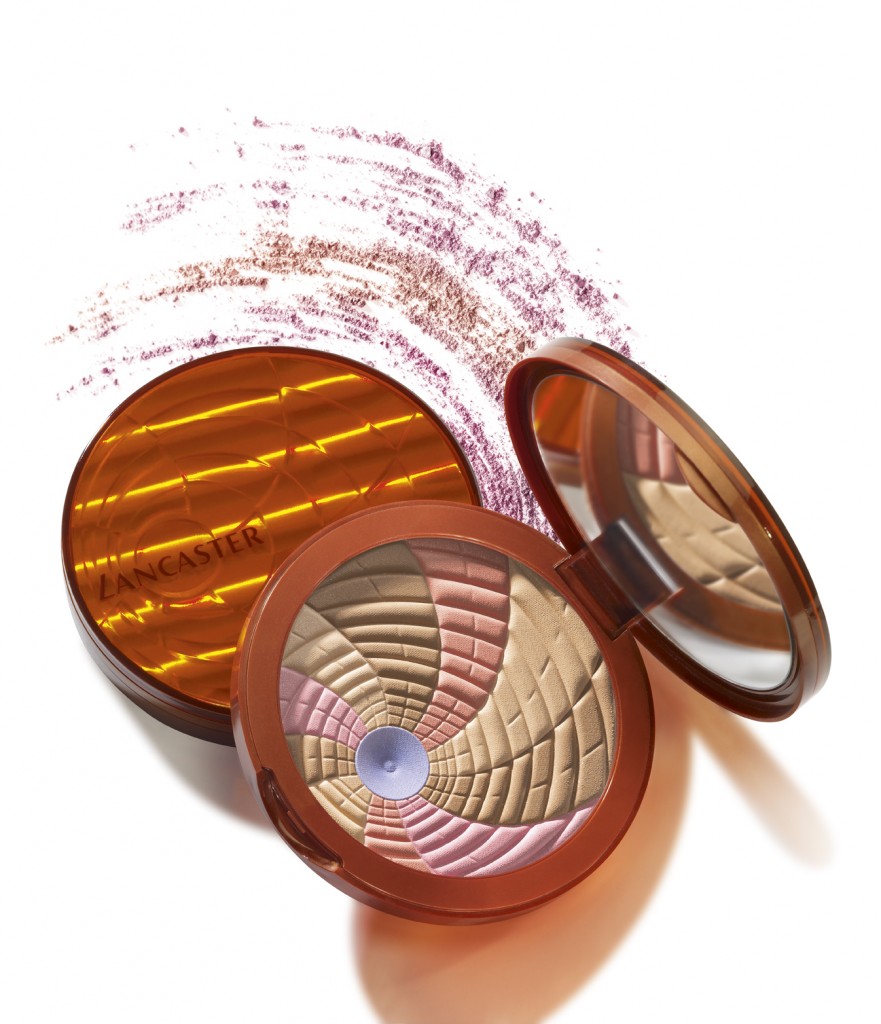 Every summer, Lancaster comes out with a new bronzer, and without fail, they feature a range of colours that you mix together to create your own perfect shade of bronzer.
This year's is a real doozy, because it features a range of browns as well as a very pretty coral shade in the bronzer!  The entire bronzer is big enough that you can take a small blush brush (I like Vasanti's because of it's smaller size) and really pick up only the colours that you want to use.  On a normal day, I pick up just the brown pigments and use that on my skin.  When I'm wearing a coral lippy, I prefer to use the entire shade range, including the coral colour, and use the bronzer more as a blush.
This is my go-to bronzer this summer because of its versatility and the fact that I can get really glowy.  It works well when I'm more tan, and I can choose lighter colours when I'm on the pale side.
Just a note that the bronzer appears to have shimmer when your first buy it, but there's just gold shimmer on the very top of the bronzer, and it does get used up quickly and then the rest of the bronzer is just matte.