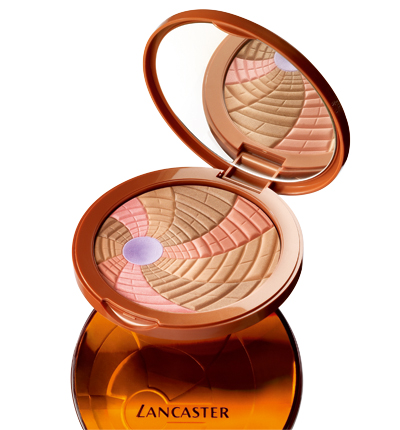 At this time of year, I start missing the heat and have had enough of the cold weather so I turn to my favourite summer products.
In the top 10 is definitely Lancaster's Kaleidoscope Illuminating Powder which is just amazing.  This is a huge compact – 20g – and is made up of many different coloured powders.  There is a coral shade, a few different tans and browns, and a lavender which has been proven to brighten skin.  You can take a powder brush and blend them all together or you can take a smaller blush brush and just pick one or two fo the colours.  I use the mix on my whole face, and then highlight my cheeks with just the coral so that they get an extra pop of colour.
My favourite part?
The powder smells like sunscreen so it takes me right back to the beach.
This is available at Lancaster counters everywhere.