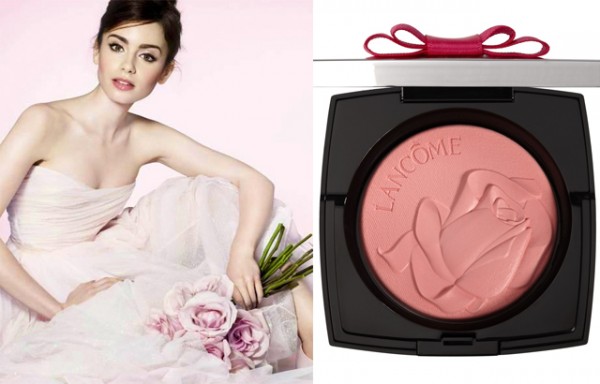 Ballerina culture is in the air this spring, and that's why we love Lancome's Spring collection. Think pretty pinks that are totally wearable and that's what you're going to see at the Lancome counter this spring.
Lily Collins, whose grandmother was a ballerina, is the face of the campaign and wears all the colours of the collection so easily.
Her Audrey Hepburn like styling makes the entire look modern and aspirational.
The highlight of the collection is the Rose Ballerine Blush Highlighter ($52) that's a light pink with a sheer gold shimmer. Because this is so shimmery, I think that it's better used as a highlighter on top of existing blush rather than on its own. It is not very pigmented (see, more like a highlighter) and so if you do choose to wear this as a blush, you'll need to layer.
This blush is also probably best suited for very light and light skin tones, but it works as a highlighter on almost everyone.
Pick it up at Lancome counters now.