I've been trying out the heavily hyped Lancome Dreamtone serum for the past eight weeks. It's supposed to be the "ultimate dark spot corrector" making skin look more clear, with results showing in as little as 4 weeks.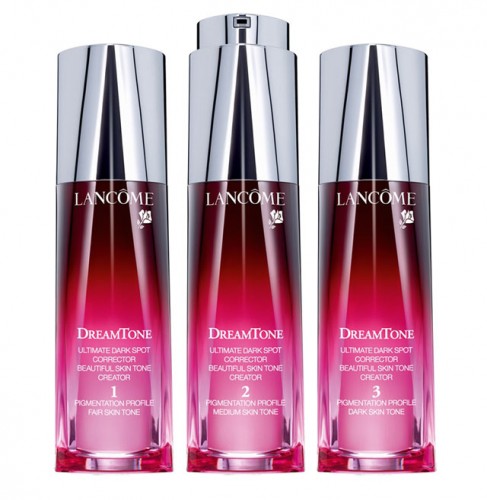 I'll cut to the chase: although this didn't effectively remove any dark spots, I still really liked this serum.
It does contain ingredients that are supposed to lighten sunspots spots, but I really didn't see any reduction at all, and I took photographs before I started using the product, once around 4 weeks in, and once at 8 weeks, just to be sure. I'm not sure if it's a "wishful thinking" effect, but before looking back at the pictures I had taken, I thought that the edges of some of the spots were fading. I don't have many acne scars either, but I do have one on the side I took the pictures on, and that didn't fade at all either, even after I had finished the bottle.
Apart from that, alcohol is listed in the first 5 ingredients, and the serum is heavily fragranced, making it a poor choice for those with very sensitive skin.
Now for the things I liked about this serum: After a week of use, my skin felt significantly softer and plumper. On nights that I didn't get enough sleep, this helped my skin look less red and dehydrated in the morning. Also, the serum contains a tiny bit of subtle shimmer, which helps skin look immediately better when it's looking drab. It feels wonderful and silky on skin, and applies well under makeup.
Alright, so I didn't fade my dark spots. I'll keep looking for something that does. In the meantime, this did make my overall complexion prettier, clearer and softer, so I'll take that as a win.
$110 at Lancome locations and Sephora stores.