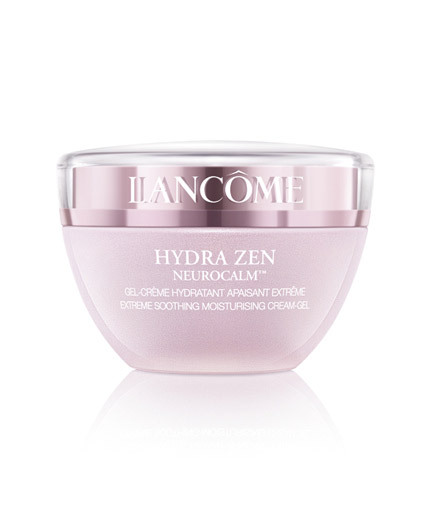 I just spent 3 nights and 4 days in a hotel which means that I encountered some intense air conditioning which has left my rather sensitive skin tight and dry.
I figured what was in order was a super gentle moisturizer that was basic.
I picked up Lancome Hydra Zen Neurocalm Cream-Gel because on a good day, my skin is still pretty oily. The moisturizer is everything I want it to be and so much more.
I was thinking this would be a highly hydrating creamy kind of number.
It's hydrating but more of a gel than a cream, and dries to a matte finish on your skin. It goes on super refreshing like, but you don't need to rush to slick it in before it dries, because it works with you and you can take your time to give your face a massage. I like that. When I'm ready to stop, this just absorbs and kind of sets. Makeup applies on top really easily. And wears all day long without a peep.
Lancome's website says that this reduces heat, redness, and stiffness, and I would agree with all of the above, because I felt such a relief after using this a couple of times, that I just kept on using it and my skin sighs with thanks.
Available at Lancome counters for $68.