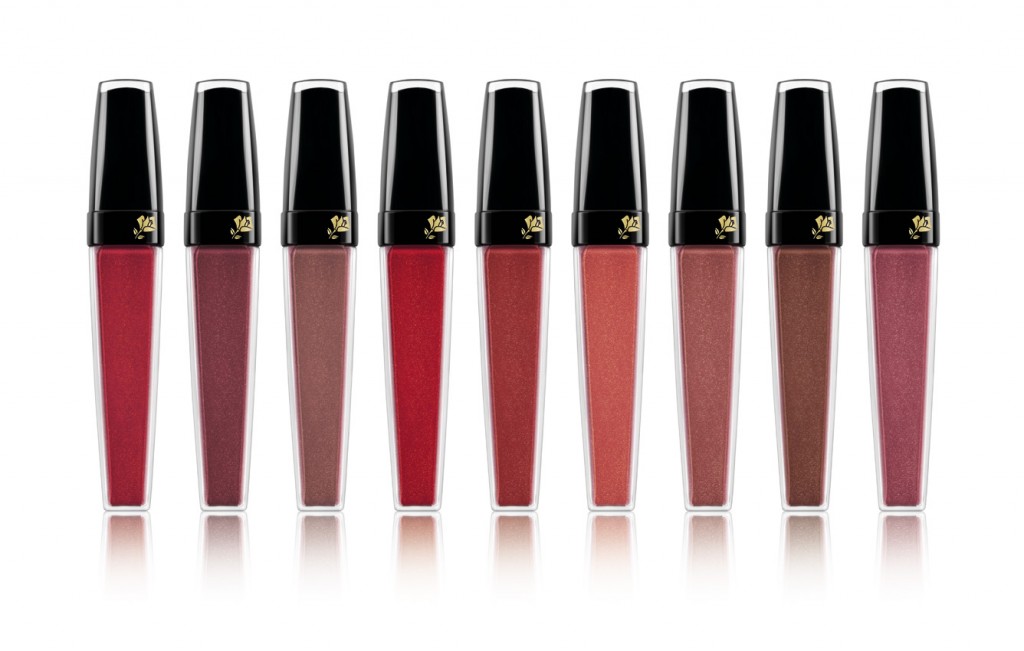 Lancome has a new lip cream called L'Absolu Creme de Gloss. It has Lancome's Absolu ingredients in it so that wearing the gloss is almost like giving your lips a treatment.
I've been wearing the gloss non-stop since I got it, and it's not because it moisturizes my lips – I actually find that I'd rather wear a lip balm if my lips are dry instead of this – and the reason that I keep wearing it is because the colours are amazing!
My favourite colour is Rose Mythique which is a dark hot pink with gold pearl in it. I dab the cream on with the applicator and then smudge it with my fingers to get more of a stain. It lasts so long, and I find I can drink a coffee or eat lunch and the colour is still there.
Lancome is saying that this is a gloss cream, but it's really more of a liquid lipstick. The colours are all opaque and you can layer them on to get nice thick coverage like a lipstick.
Creamy, beautiful colours, great long-lasting coverage, non-drying – this is pretty much my holy grail of lip products.
This is available at select retailers beginning March 1st, and then at all department stores as of March 22nd. It retails for $33.