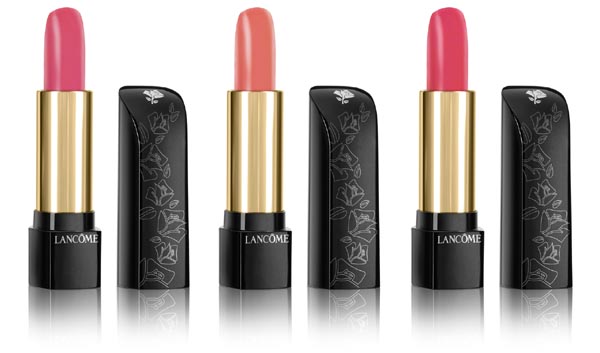 The newest trend in makeup is products that provide benefits as well as colour. MAC's Studio Careblend Pressed Powder was a good example, and now we have Lancome's L'Absolu Nu which is supoosed to be a lip-caring lipstick. That means that while it does provide colour, it also supposed to help keep lips from chapping.
I have the lippie in colour 201 which is a light rose colour that is very natural looking.
The colour is super sheer, so I'm sure that most of the colours will work on most people. I can see my own lip colour through the pigment and the slight amount of silver shimmer, makes my lips look nice and plump.
The finish of the lipstick is shiny and slightly glossy. Because these are meant to be moisturizing, they are quite emollient and have a glossy look, much like a lip balm would.
They are light and non-sticky, but of course, because they are glossy, they're not long-lasting. I almost feel as if there's a light layer of oil on my lips when I use this, but I like that my lips don't feel chapped at all. Because I really like the colour, I don't mind reapplying this throughout the day and a day of use leaves my lips feeling good even when it's really dry weather.
The lipstick should be on counters this spring, and will roll out in Asia over the fall season.