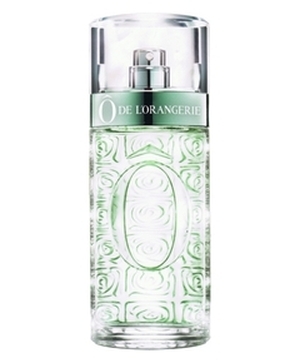 Newest to the Lancome O series, is O de l'Orangerie. With a burst of fresh citrus mixed with cedar, benzoin, and then finally jasmine, this is one of the most unisex fragrances I've ever smelled. Because it is so intensely citrusy and bubbly, the scent really reminds me of male scents.
The citrus isn't very much orange, so much as a general blend of citrus. The cedar comes in right at the beginning, and the very middle and base has hints of jasmine in it.
Overall, this is a lovely spring/summer scent that's light, fresh, but long-wearing. Pick it up at Lancome counters April 2012 for $54.