People always ask me how to apply liquid eyeliner, and I always say "practice, practice, practice!" because the truth is that I've watched dozens of videos of famous makeup artists and Instagrammers applying eyeliner, and I don't do it their way.  I do it my own way and it seems to come out fine but I've practiced lots and that's the only way to really get a steady hand so apply a nice clean line.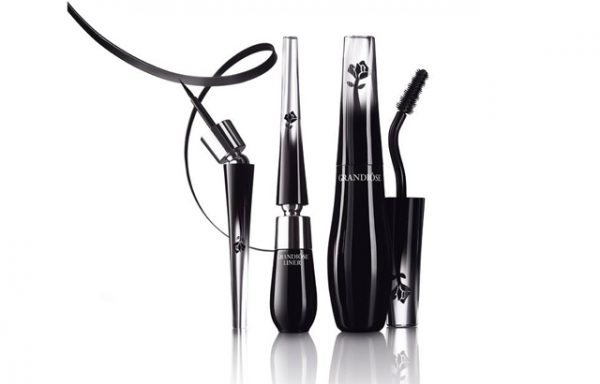 Nevertheless, Lancome has tried to make it even easier to apply liquid eyeliner by rethinking the wand applicator.  The Grandiose Liner ($40) has a wand that pivots in the middle so that you can apply eyeliner more intuitively.  You can bend it 35 degrees to adapt to your own eye shape and apply a perfect line.  I think the super-thin tip helps me more than anything, and the tip also has the perfect amount of bend so that you can create a cat eye with the eyeliner just so. 
The formula is gentle and smooth and it doesn't flake or smudge throughout the day.  It stays put and washes off when you need it to, which is perfect if you have oily eyelids like I do.  
Pair it with the Grandiose Extreme Mascara ($36) which also lets you apply in different ways, and has a super long-lasting finish that doesn't flake or smudge throughout the day.  
Both the Grandiose Extreme Mascara and the Grandiose Liquid Liner come in lots of colours – brown, blue, and purple in addition to the original black – which lets you play with your look.  I have the mascara in blue, and although it looks really bright out of the tube, it actually dries to almost-black which makes it easy to wear during the day.  I like the eyeliner in brown because it's not as harsh as a regular black liner.
Both are available at Lancome counters now.