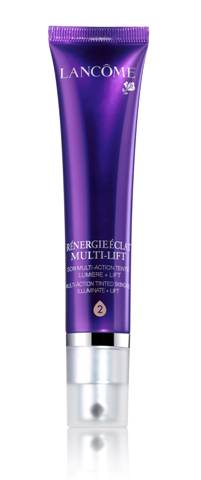 Newest to the BB Cream family is Lancome's new tinted moisturizer which not only visibly smoothes skin imperfections, but has skincare ingredients in it as well.  Unlike a traditional BB Cream, this product doesn't have a whitish or mask-like appearance.  Instead, it is BB Cream-inspired in that it aims to provide skincare benefits in a foundation-like makeup.
I've been using this product for a couple of weeks and I have to say that I absolutely love it.
I have found the coverage to be on the light side, but it layers well so I can add more as I need it.  This comes in 4 shades, and I found them all to be true to skin, without any whitish cast.  The tinted moisturizer does have SPF 15 in it, but that doesn't impact the colour of the foundation.
The finish is dewy and glowy, and so because I have oily skin, I set this with powder.  It does last almost the whole day on me and to tell you the truth, I could do with more coverage and better lasting power, but the look of this is so nice that I'm going to continue using it.  There is a bit of shimmer to the product as well, and it's so slight that it just makes skin look even more perfect.
I wouldn't say that I've noticed that my skin is better because of this, but it does moisturize my skin fairly well and combined with the SPF and great colour match (I'm No. 2), this is pretty much my go-to foundation right now.
The Rénergie Éclat Multi-Lift is available at Lancome counters this April 2012 and will retail for $90.