Though there seems to be tons of press around the fact that emerald green is the colour of the season, we've got our eye on orange too. The Golden Globes had tons of orange (instead of red) and it's a nice departure for those who want a bold look.
Luckily, Lancome's new collection "in Love" delivers…
The Blush in Love ($52), features 2 colours that blend together or can be used separately… the come in 2 colours:
10 Pêche Joue-Joue
20 Pommettes d'Amour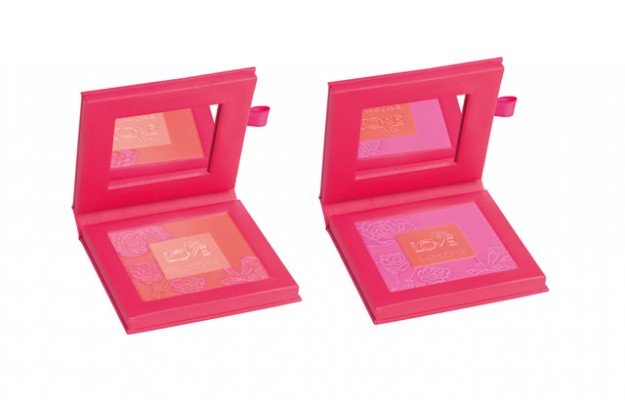 I did, however, find that they wear on the slightly pastel side which means that they might not be great for darker skin tones.
My favourite product from this collection is the Baume in Love ($30) glosses in this collection. The Baume in Love is a sheer gloss that just looks like your lips but better, no matter what colour you end up getting. The jelly texture of the balm means that it glides on slick and moisturizes while adding a hint of colour to your lips.
There's also an awesome collection of pencil liners… seriously, these are the most pigmented pencils I have ever tried! Proof? Here's a swatch of Jade Crush, which is perfect for the summer.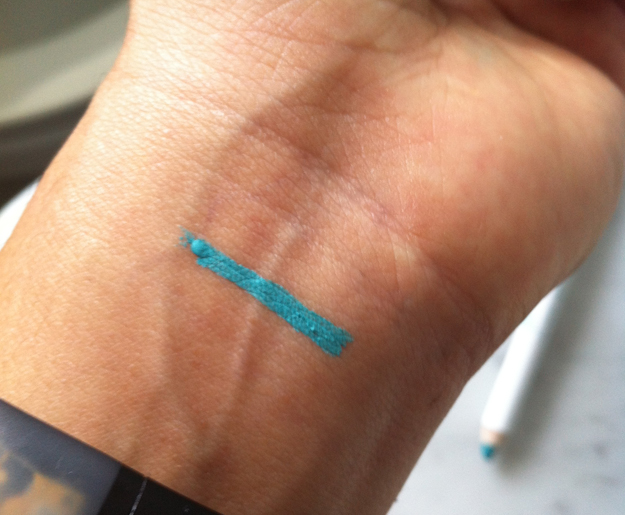 Also, a swatch of Vernis in Love in Peach Melodie which is a coral-orange. I topped it with a glitter polish to give it some oomph.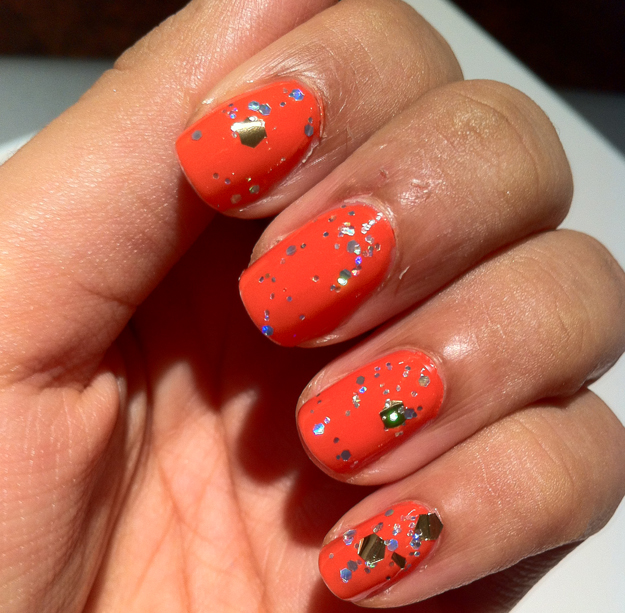 The entire collection is a lot of colour… but gives you lots of options for getting out of a winter rut… Me, I'm not there yet, but maybe in a few weeks I'll be ready for more colour.
Available this February.