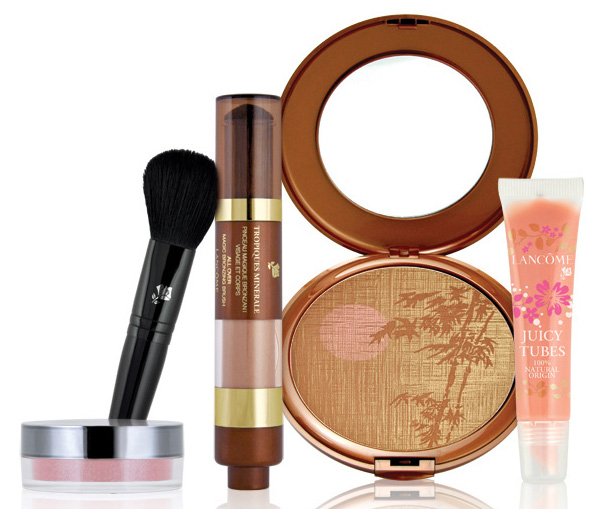 There are summer days when you're more in the mood for shimmery neutrals instead of a lot of colour, and when you're feeling that then you need to check out Bronze Riviera, Lancome's summer collection.
The best part of the collection is that it features an enormous bronzer. The Bamboo bronzer is definitely bigger than the palm of my hand, and opens up to be the size of a small tea saucer. It's definitely more bronzer than I plan on using on my face, but if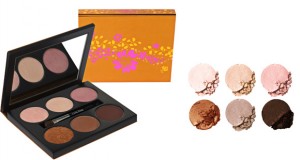 you'd like to use bronzer all over your body then I'm sure that it will come in handy. The colour of the bronzer is a nice neutral brown. The shimmer on top wears off quickly, and you're left with a pretty basic colour thereafter.
I am also keeping the eyeshadow palette that's a part of this collection on hand. It has everything I need – I can create a brown smoky eye or just use the gold as a neutral base to my look. I also like the pink because it's flecked with gold shimmer, which makes it warm and very wearable.
What do you think of the colours?  Is this the look you want to sport this summer?