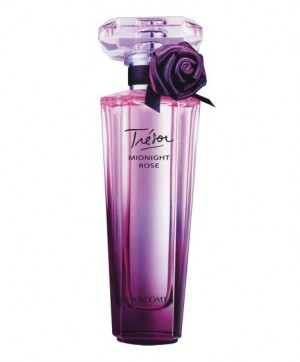 Lancome's newest scent is a flanker to its popular Tresor.  Tresor in Love is supposed to amplify the floral rose notes in the original and give you a romantic fragrance (as the name suggests).
Sadly, the rose just didn't show up.  I guess I should have known: the press material mentions a "candied rose of love" which I thought would be more of a sugary sweet rose rather than one that's masked.
Tresor in Love starts off with a dose of berries and fruit that just don't sit well in a fragrance with Love in its name.  The drydown is rose, jasmine, and cedar, and pleasant though it is, the drydown for me was too long of a wait.  I wanted to start off with the good notes or with notes that smelled more fresh than the fruit in this scent.  Gourmand overtones are obviously not what I love anyway, and so this scent was a disappointment to me.
Pick it up at Lancome counters.  30 mL for $58.