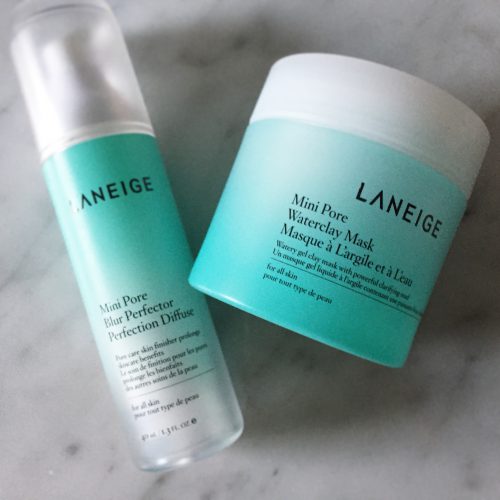 With the warm weather comes more oily skin for a lot of people, and Laneige's new Mini Pore collection has come out just in time.  The collection has two products: the Mini Pore Blur Perfector ($33) and the mini pore Waterclay Mask ($42).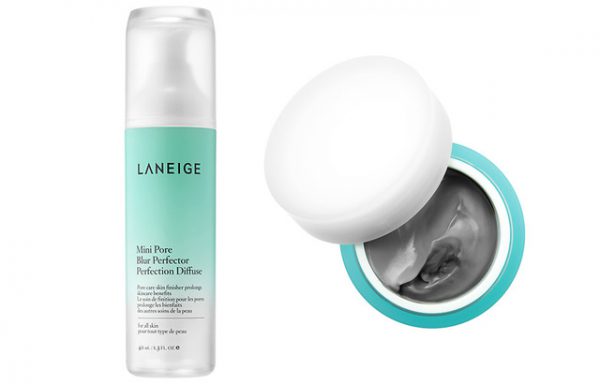 The Waterclay mask is made with sea silt, kaolin, glycerine, and bentonite so that it absorbs oil but also hydrates and refreshes your skin.  Because it's a water-based formula, the mask just glides on and is easy to wash off.  It's not the stiff sticky clay mask for years before, but one that's easier and refreshing to use!  A slight amount of peppermint in the formula smells nice but didn't irritate my skin.  After a hot day in the sun, this mask feels amazing.  
The Mini Pore Blur Perfector is a light moisturizer that is meant for controlling oil on the skin and helps prime it for makeup.  It's not too slippery like a regular primer, and it feels more like a moisturizer on your skin.  It makes skin appear smooth and fresh – I even use it on top of makeup mid-day to help refresh my look and it works perfectly.  I pat it on to my skin and let it dry and the effect isn't powdery but nice and soft.  
I do have oily skin, and I love that these reduce the shine without really drying my skin out. 
Laneige is a Korean skincare brand available at Sephora.
They also make the best lip balm.