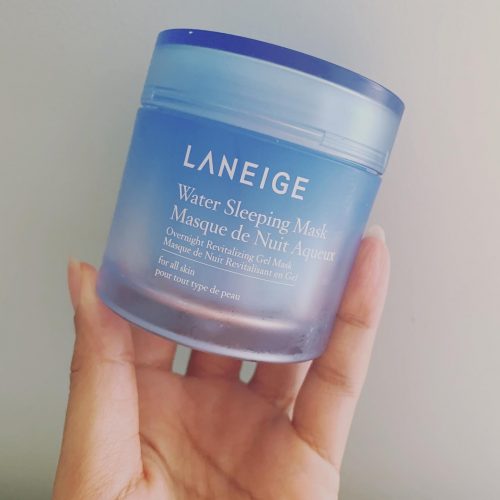 Added the Laneige Water Sleeping mask to my routine in the morning and night because my skin is parched from some peeling.  This mask is for all skin types – but with a light watery gel texture, it's not going to help you that much if you have severely parched skin like I do right now.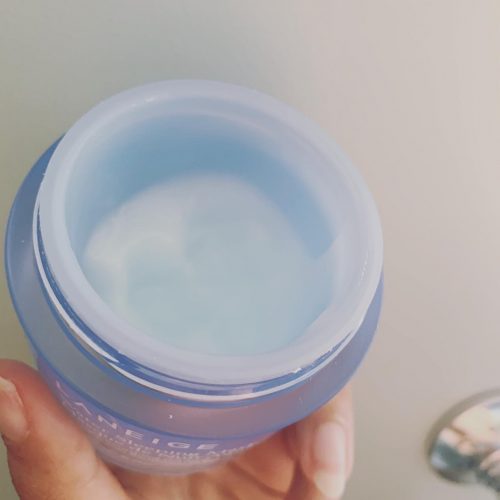 Usually I can use this on its own or with my retinol and it works great on my skin, but if your skin is dry then you are going to need to cocktail it with other products. I like to spray a toner on, and then top this with my Niod CAIL because it has a base of squalane. I'm waking up to brighter hydrated skin, and I love that this is light enough that it works with whatever else is in my bathroom and with whatever is going on with my skin, so I would recommend this for all skin types.
This mask came out in 2016 or 2017 and it definitely was part of the big trend of sleeping masks.  I mean, really, "sleeping masks" are the same as regular lotions or creams that you apply at night before you go to sleep.  Laneige says that this helps you go to sleep too, but I haven't seen that.  In fact, if you apply too much of it, it kind of makes your hands sticky which might actually prevent you going to sleep.
$33 at Sephora.