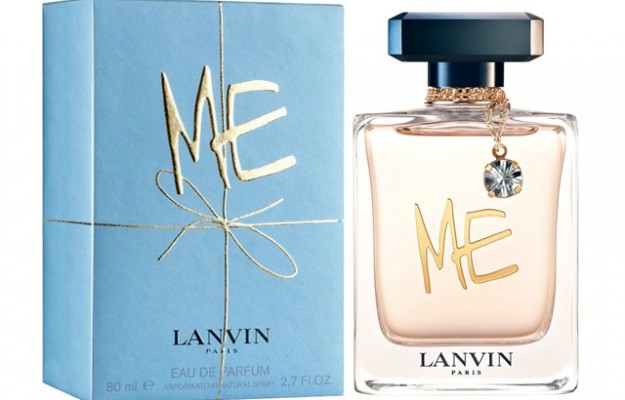 Today I'm trying out the new Lanvin Me Eau de Parfum, available at Holt Renfrew. Like the brand, it's supposed to make you feel chic and very French.
At first sniff, it smells just like Viktor and Rolf Flowerbomb (which actually doesn't smell like flowers or bombs). There's vanilla, musk, and amber in it, and amber is what I got to sniff first. It was interesting because all those notes are usually what appear in the dry down. I don't like wearing amber or vanilla – I have warm skin and those two warm up into a sticky caramel sweetness on me, which I hate. They usually end up being too cloying.
However, with this scent, because the amber and vanilla were on top, there was no lasting cloying scent. Instead, you get used to the sweet and then start smelling all the other chypre notes that Lanvin Me also has. There are florals: rose and tuberose. A nice powdery sandalwood is the star dry down note and it's so uncommon to find so much of it in a scent that I am really enjoying it.
The scent is supposed to be a floral gourmand, and I definitely agree with the gourmand aspect of it, but if you're expecting something lushly floral, this will not be for you.
The scent is totally unlike anything I wear on most days, and I like the dry down so much (and it came a mere hour after wearing the scent) that it's a winner for me.