L'Artisan Parfumeur has come out with gift boxes this Holiday season, and these are number one on my holiday wish list. There are 2 sets, one with more feminine scents and one that's more masculine. The feminine box is called Les Best, and the other is Les Masculins.
Les Best has: Mûre et Musc, Premier Figuier, La Chasse aux Papillons.
Les Masculins has: Fou d'Absinthe, L'Eau de l'Artisan, Timbuktu
Each bottle is 15ml and the entire box retails for $95. Did I say I want this! I want this!
This is the perfect gift set for a perfume lover or for someone who already loves L'Artisan but perhaps has not tried some of these scents. Every perfume lover should own Premiere Figuier because it started the trend of fig perfumes.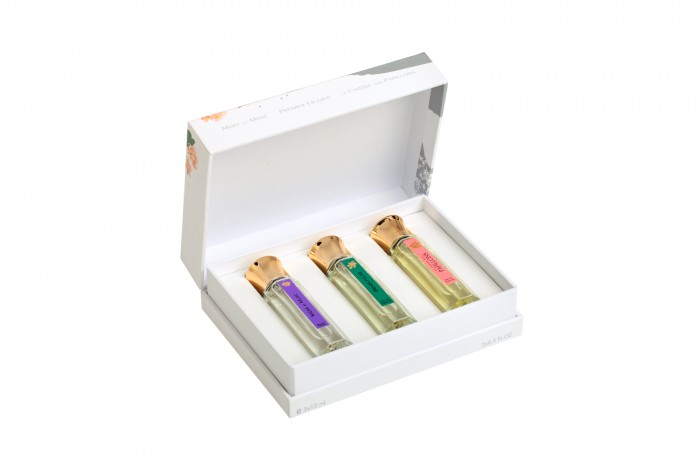 L'Artisan Parfumeur scents can be found at fine perfume shoppes around the world. In Canada, go to Noor located at the Four Seasons in Toronto. They also take orders over the phone and will ship you what you want!