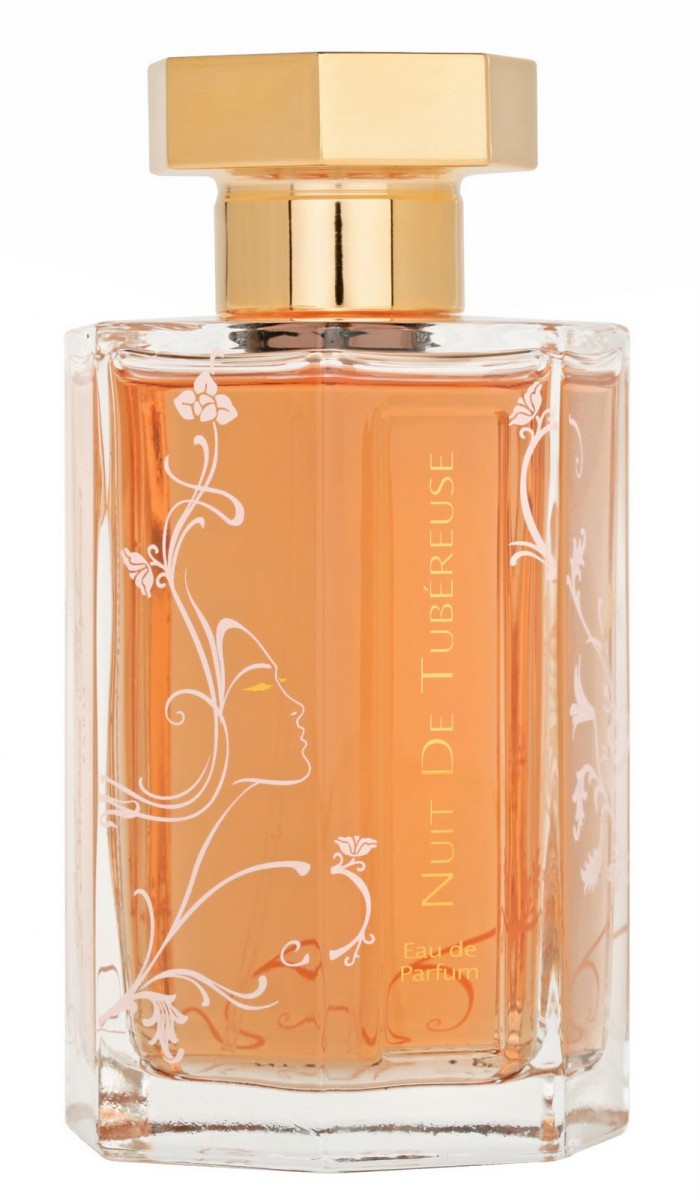 One of my favourite perfume notes used to be tuberose, but with all the tuberose and big white floral scents on the market, I quickly grew out of it.  I fancied myself wanting something edgy and different so I kept away from Tuberose scents.
But then, my favourite perfume brand, L'Artisan Parfumeur decided to discontinue their first Tuberose scent (it came out in 1978) and they created a new one this summer, called Nuit de Tuberose.  I was intrigued but had pretty low expectations.  How could this be any different from everything else?
Well, it's L'Artisan, so of course they're going to do things their own way, and they're not going to come out with something that's on the market already.
Their Nuit de Tuberose isn't wildly different in its tuberose note – but the scent overall is a darker fresher feel than other tuberose perfumes and that makes it so unique.  Forget about your grandmother's or your aunt's tuberose perfume.  This isn't a department store scent. The perfumer is Bertrand Duchaufour, who is quickly becoming the most talked about perfumer these days.  He created L'Artisan's new Traversee du Bosphore, and Penhaligon's new Sartorial.
The concept behind this scent was a Parisian night, and the night time aspect really comes through in the scent.  When I think of night, I think of dew, freshness because of the cooler temperature, and the remnants of floral perfume in the air.
All of that comes through in this scent.  It's not quite as heady as most tuberose scents are, and it has a touch of rose and jasmine mixed into it.  The middle of the scent is quite floral, but the top notes feel more tropical and the drydown is definitely musky, with light touches of sandalwood and an earthy patchouli.  I feel like this is a tuberose flower plucked from a garden with stem attached.