I wrote about organic perfumes in 2009.  Are we done with that trend now? I think so…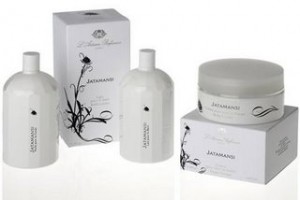 It seems that organic perfumes are becoming more and more the rage these days, with many mainstream lines coming out with their own offerings. The motivation, I guess, is the understanding that the scent molecules are eventually ending up in the environment and with more and more people developing scent allergies, perhaps organic or natural is the way to go.
But a few years ago, before it was trendy, L'Artisan Parfumeur came out with a scent called Jatamansi and it is 100% natural. The trade-off is that this spicy citrus fragrance has not a lot of staying power and wears off before the day is up.
Jatamansi is based on is based on the scent of an Indian herb of the same name – they say that the herb calms the mind and makes it clearer. The herb was used in ancient Ayurveda medicine and still grows in the Himalayas in rocky and cold regions.
The scent Jatamansi is peppery and fresh. It has top notes of grapefruit, and then quickly moves to pepper. The full drydown is mostly peppery with traces of rose that seem to pop up every once in a while. There are times when I almost smell cardamom but it's not very strong.
It seems that L'Artisan did understand that the lack of lasting power of this perfume would be of concern to some wearers, and perhaps that's why they've created the accompanying products for it. There's a shower gel, a body cream, a body milk, and of course the scent itself. Used together, the scent does last longer and becomes clearer on the skin.
I would call this a unisex fragrance because it doesn't seem too floral or too citrusy. Head over to the L'Artisan Parfumeur site to order, or if you're in Toronto, go to Noor at the bottom of the Four Seasons Hotel. They carry the full L'Artisan range, and the owner, Nahla, can help you find your signature scent!