The last time we tried a lash primer, it left our lashes white, and turned our  mascara grey.  Never again, we thought to ourselves.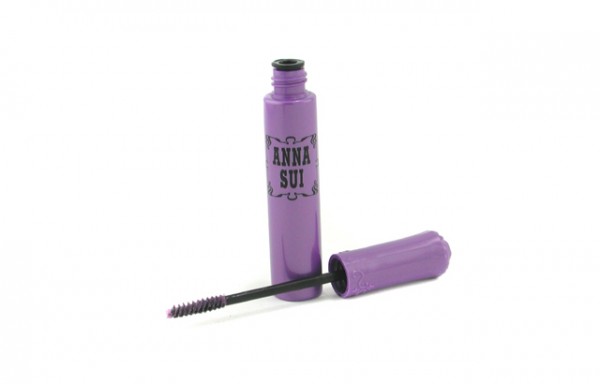 And then we met this little number, called Mascara Base, by Anna Sui.  We don't overlook any beauty product, so we opened the slim purple tube to check out what was inside.  Turns out that the wand is a super skinny unconventional mascara wand covered with a sticky purple goo that literally grabs lashes and sticks to them.  The lash primer dries clear (we tried it on our eyebrows to make sure), and if you apply mascara before it dries it adds serious bulk and heft to lashes.  Instead of layering mascara, you can just apply one layer of lash primer and then put your mascara on top and you'll be good to go.
The only downside?  This did bother our eyes when we were wearing contacts, but non-contact lens wearers have nothing to worry about.
Pick it up at Murale for $25.