This month, if you head to the Estee Lauder counter at Holt Renfrew Bloor St., Yorkdale, Calgary, and Vancouver locations, you will find the brand new Aerin fragrance collection.  Like everything that's been put out by Aerin Lauder so far, the perfumes are hand-created and meant to represent and fit into Aerin's uptown aesthetic.  She has been influenced by the finer things in life, and the Aerin collection is an  realistic way to get your hands on amazing products at affordable prices.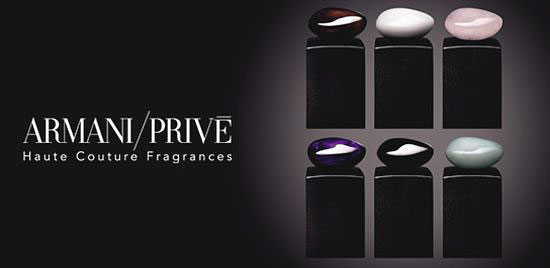 Any perfume lover will recognize the bottles from the Aerin fragrance collection: they are so similar to the Armani Prive bottles of perfume, just smaller and clear instead of being opaque.  Both bottles have a bottle cap made of semi-precious stones.
There are 5 different perfumes that make up the collection: Gardenia Rattan, Amber Musk, Lilac Path, Ikat Jasmine, and Evening Rose.
I only have Evening Rose and I have to say that for this one the juice inside seems to be inspired by other great perfumes.  If you've smelled Fredric Malle's Portrait of a Lady, this scent is very similar to that although different.  I would even go so far as to say that if you liked Portrait of a Lady but couldn't afford it (I certainly can't) then you will be satisfied with this.  It's not a dupe but it's close enough.
The notes for Evening Rose are Rose, Cognac, and blackberry.  The scent is rich and sharp but also super rosy.  It's absolutely amazing and has long lasting power and sillage.  This is a scent that really stays on your skin and in your clothes which I like.  I also find that it wears quite true throughout the day and doesn't really warm up too much or get too sweet.  It's at once airy and sophisticated, unusual and surprising.  It's like Portrait of a Lady but not as spicy and a little more rosy.  This is definitely a feminine scent.  Needless to say, I enjoy wearing it and can't get enough of it.
You can pick these up for $125 for 50mL.