…and a swatch of Cotton Buds from that collection.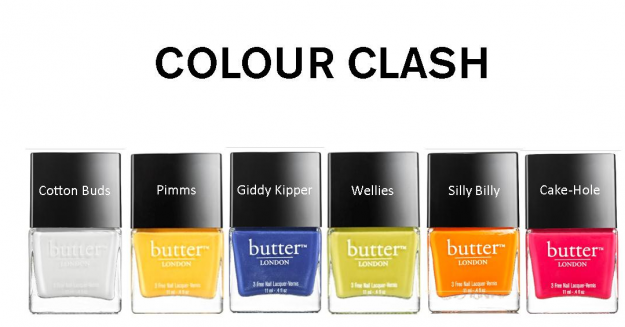 Butter London's latest collection features 6 bright bold colours that are fun and summery.
The colours are: Cotton Buds, Wellies, Pimms, Cake Hole, Silly Billy, and Giddy Kipper.
I got my hands on Cotton Buds – white is the surprise "it" colour of the summer and I had to test out this one. My first thoughts were that it looks like correction fluid, but I've been told that it'll grow on me.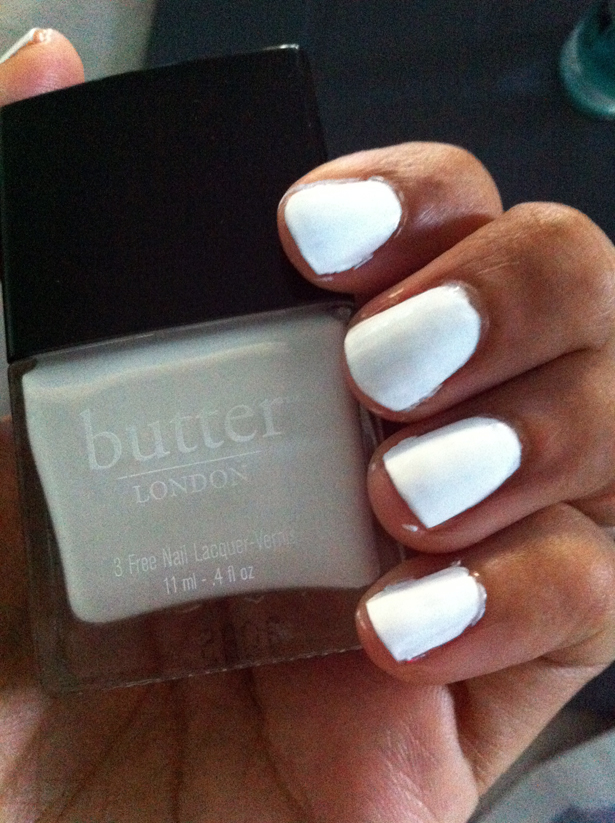 I do like that the colour was opaque and creamy. It applied really easily without any streaking. You can tell from the picture that this is a nice white bright.
Each polish is $17.