This moisturizer picks up where all the others left off. While some feel too heavy or too much like actual foundations, the Laura Mercier Tinted Moisturizer literally melts into my skin when I was putting it on. The texture is that soft. The other thing that this tint has going for it is that it's offered in many colours and they are all very skin-true shades – a definite bonus if you've had trouble finding one to match your skin. The colour match that I had was a little off but it blended into my skin so nicely that it was hard to notice. My face still looked flawless and healthy.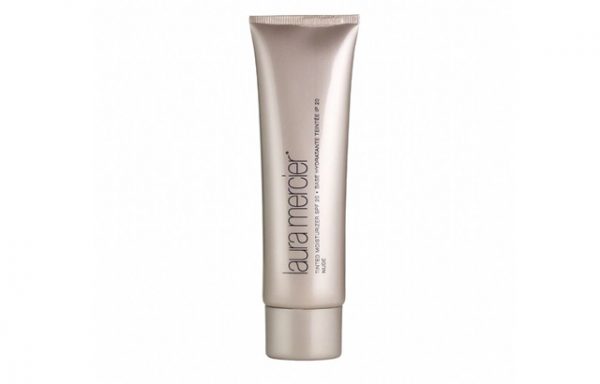 The moisturizer lasted the whole day and looked great as the day wore on. I sort of didn't want to wash this off at the end of the day because my skin still looked so fantastic.
There's a reason that this is a cult favourite – it combines coverage with moisture and just makes skin look better over time.  It also comes in a oil-free version for those who need that.