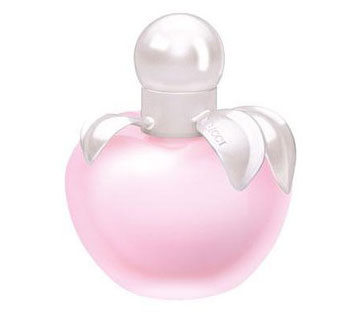 Nina Ricci has a new scent out this spring called Le Paradis de Ricci. The scent was made in collaboration with scent-maker Puig, and is limited edition and only available in the 50 mL size.
This is mainly a gourmande scent, and has a base of vanilla. The vanilla only really comes through after the drydown, and I have to say that the top notes are quite intriguing and easy to wear. They are mandarin and orange, which are fresh and sweet at the same time. Almond blossom and gardenia make up the base of the scent, and woods and vanilla start to come through at the very end of the scent, after a long day. The woods, I find, are not as strong as I would like, and are overpowered by the vanilla.
If you like sweet gourmandes then this is definitely for you – it's more of a spring scent than a summer one and I would have a hard time wearing something this sweet if it was warm outside.