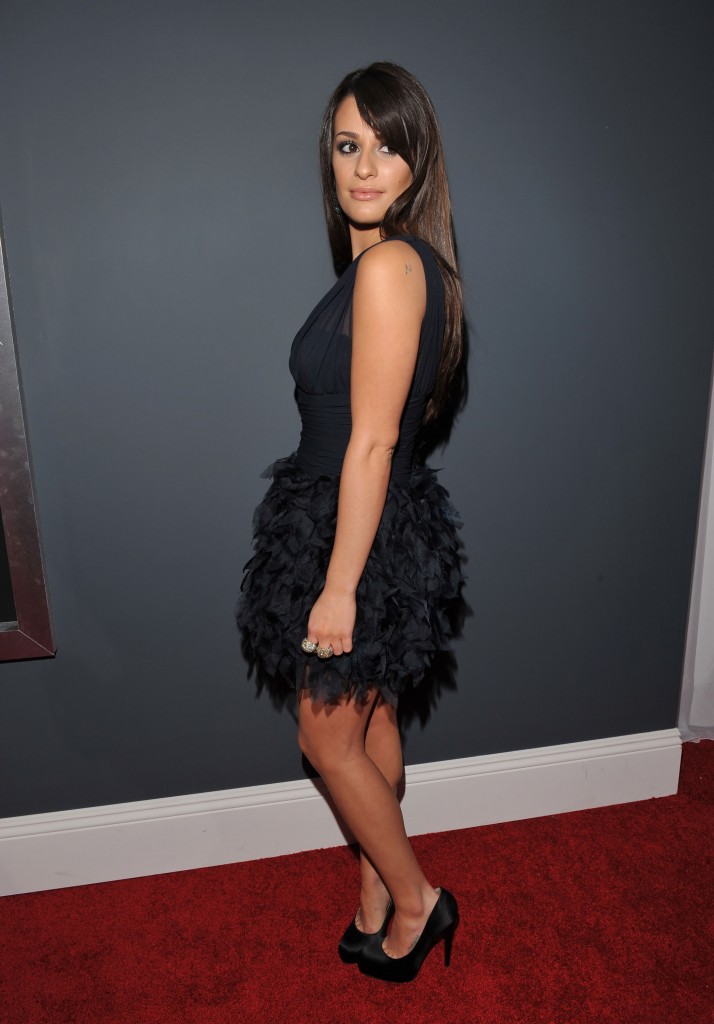 I need this lipgloss!
It seems that I can't go through an award show without posting a picture of Lea Michele.  She can do no wrong, and I always want to copy her look exactly.  If you watch Glee, you know that her look is so toned down and almost a little girlish in the show.  As Kurt (from the show) put it so eloquently, "she manages to dress like a toddler and a grandmother at the same time."  With that in mind, it's always nice to see her looking much more glam and dolled up.
The dress is fabulous.  I love how it really shows off her great figure, and that it has a mix of volume and texture.  So pretty and a little more chic than what she wore to the SAG's and the Golden Globes.
I like that she kept the hair straight with this, and I think my favourite part is the nude lipstick/gloss.  If you know what colour this could be, please let me know!  I need to get this!