I love Glee and so I had to post a picture of Lea Michele at last night's SAG Awards.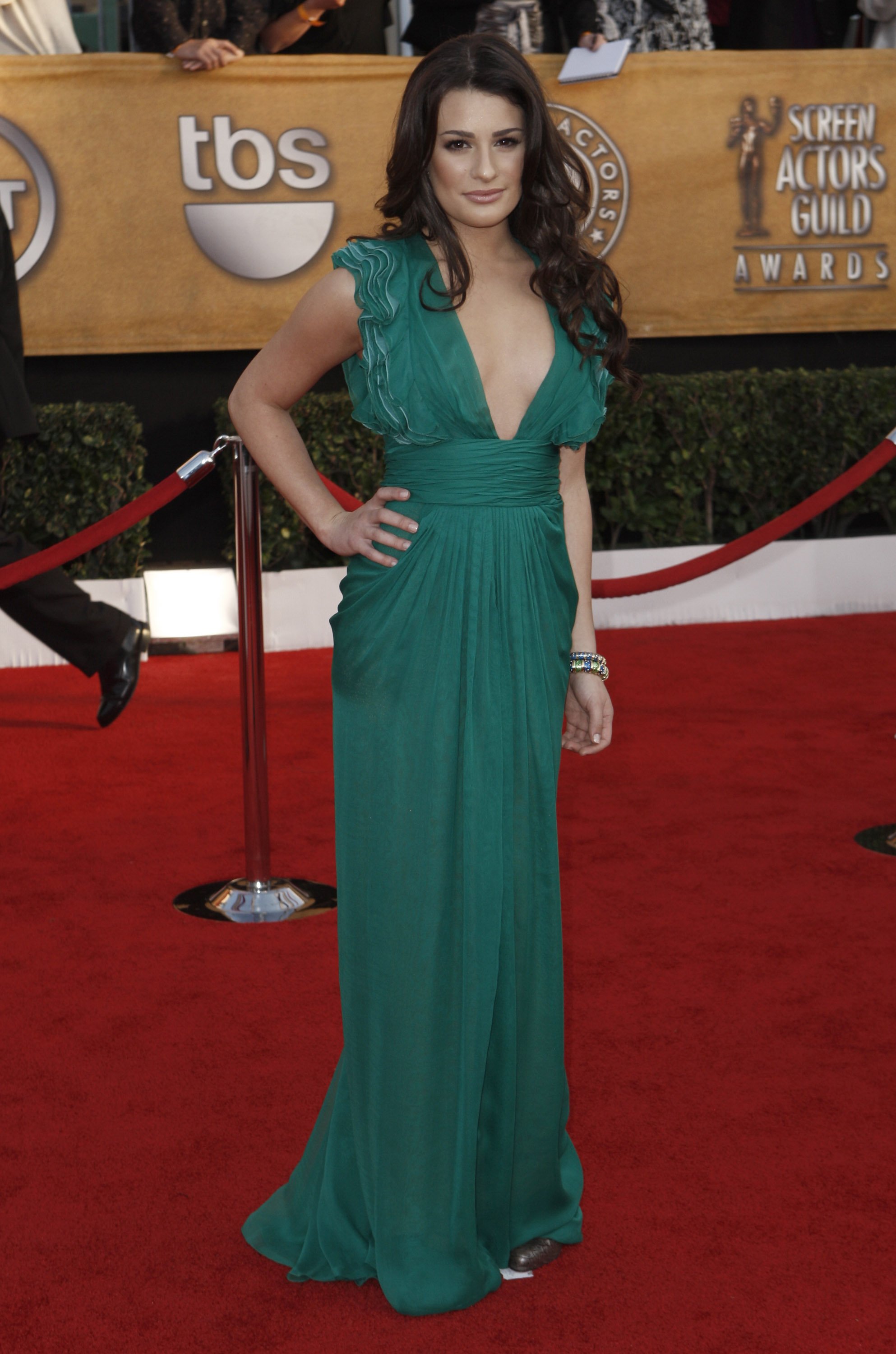 I have to admit, I'm not a huge fan of the dress – it's a beautiful colour, but I don't like that it looks like it could slip at any moment and you can tell that there was strategic placement of sticky tape employed.
But – love her look.
I love the reddish brown hair, the soft waves, the perfect makeup.  The eyes have depth, the lips are natural but not nude.  Blush is mixed with bronzer so it's just there (looks a lot like Nars' Sin mixed with a bronzer and with Sin I'm sure you could achieve this same look at home).
Lea Michele is a newcomer to the scene, but so far it looks like she's doing everything right.  2 wins for the cast ain't bad either!  I predict a long run for this show and one day Glee – The Movie!