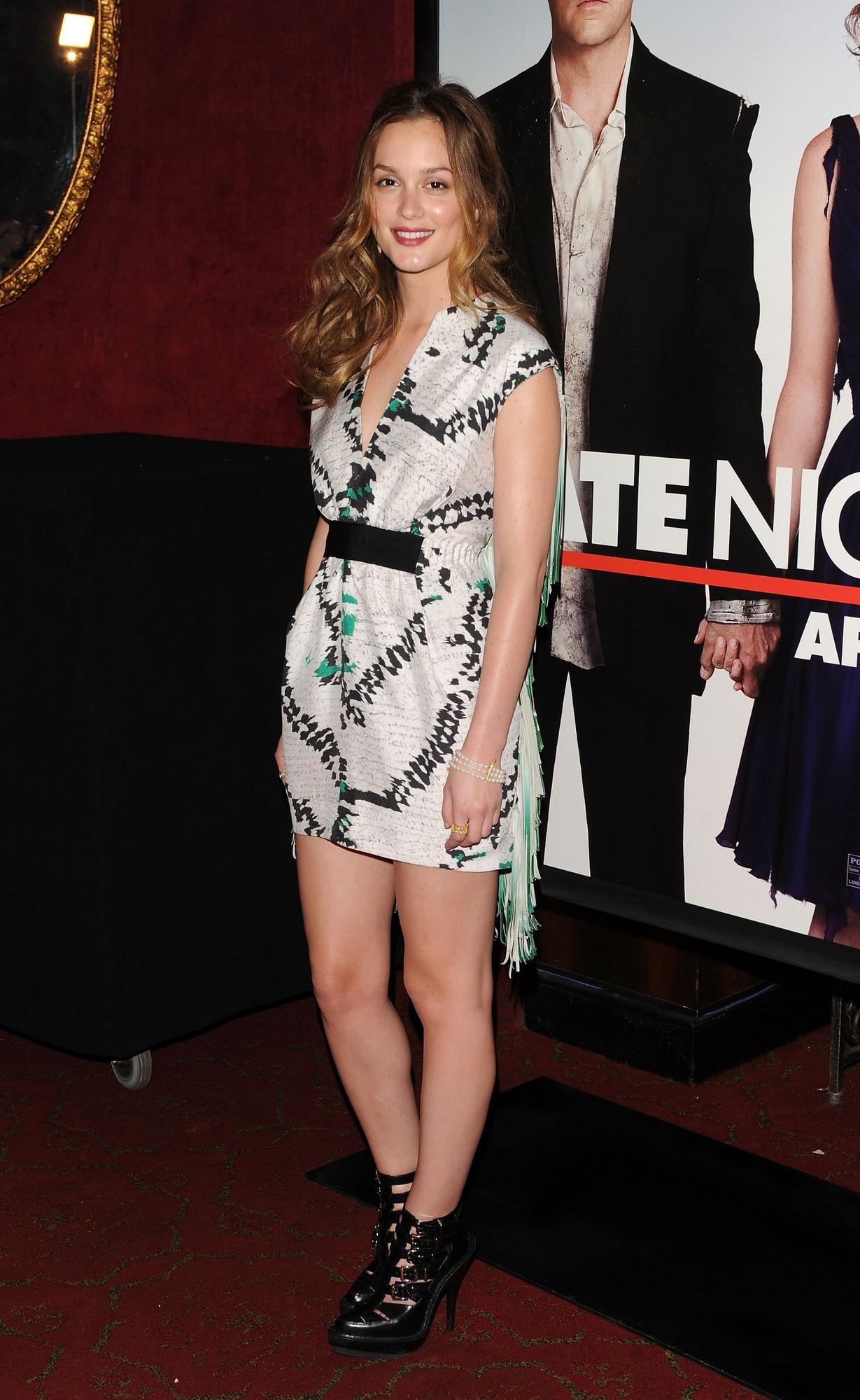 Thoughts on Leighton's Meester's outfit at the Date Night premiere?
Personally, I adore how more often than not, this girl is fresh-faced. Yes, she plays up the lips but the rest of her look is always toned down and pretty!
A printed dress is easy to throw on without too much fuss, and although I'm not loving the shoes, they are on trend.