I love a good sheet mask to relax when I'm very tired or when my skin feels a bit parched.  Sometimes I'm a bit of both, and I liked using Life Brand's Replenishing Hydrogel Facial Sheet Mask.  Let's face it, all sheet masks are soothing, hydrating, and cooling so they're great for using in the summer.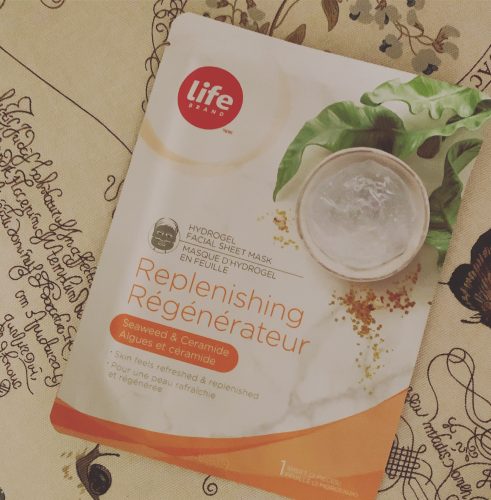 Did you know that Hydrogel can hold more moisture than the average sheet mask, and keeps the moisture from evaporating as quickly?  This mask doesn't feel very wet, but it was still damp enough to make a difference on my skin.  It also comes in 2 parts, so the top and the bottom apply separately and more accurately.
You can find Life Brand masks at Shoppers Drug Mart for $1.99.