I'm testing out Vichy's Liftactiv Collagen Specialist cream right now.  The line is formulated with peptides and vitamin C which both help collagen formation in the skin.  After you turn 30, collagen production in your skin can go down, and so your skin can start to look saggy, and not as bouncy as it was.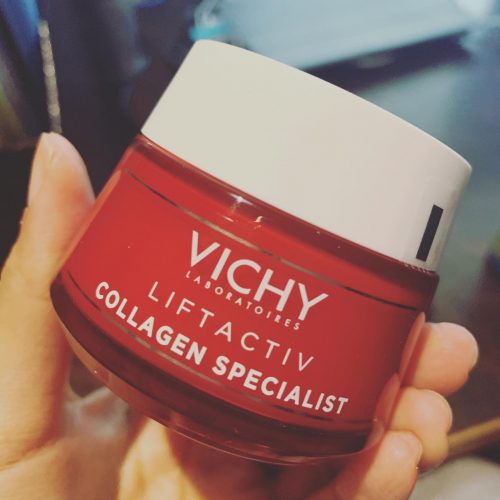 There are lots of ingredients that can help with that, but vitamin C and peptides are 2 of them, and Vichy has them in their formula.  Check out the open jar of this cream.  You can see that it has a lush and lovely texture – that's thanks to the addition of water, glycerin, and silicones – which make this cream moisturizing but not greasy.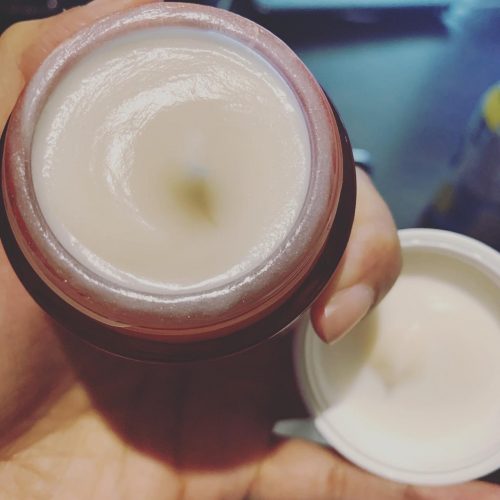 I don't love putting too many silicones on my skin, so is a moisturizer that I wouldn't like to use daily.  It also pills if you put too much on, so I like to use it sparingly.  It's great in the morning because of the matte texture, and the silicone will absorb oil throughout your day.  This is true for night time too.  It works ok on top of serums that you use as long as you use an appropriate amount and leave it alone.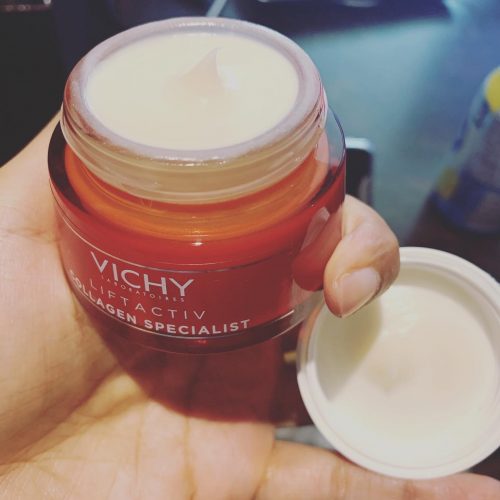 This cream would work for all skin types, but if you have very dry skin, I think you will want something richer and heavier, and this is not it.  You could use it and put an oil on top, but I would just go for something more rich.
Available in drugstores and online. $59.95.