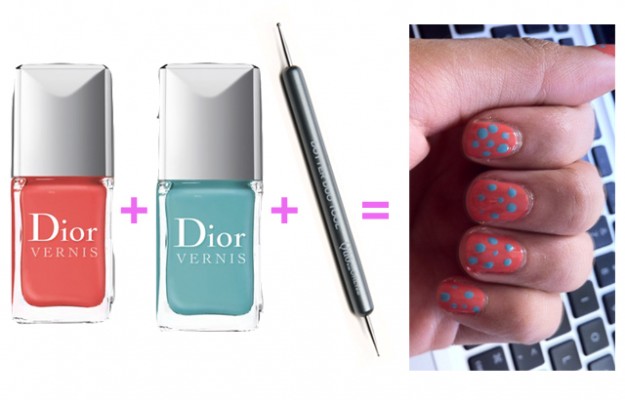 Check out my latest manicure.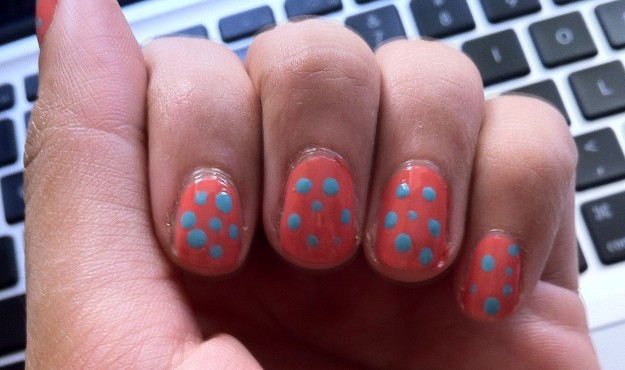 I think it's the cutest thing ever, and I can't believe I did it. Actually, I had some help, because I happen to have absolutely no drawing talents. Doing a fun DIY mani has previously been out of the question for me, but my new Quo Dotter Tool made it super easy. The tool lets you easily create polka dots. It's double sided so that you can create small or large dots, but I found that it was possible to get a variety of sizes just by using the larger side. Just vary how much nail polish is on the tool. I also liked that my nails had many-sized dots.
The tool is $15 at Shoppers Drug Mart. I'm sure you could find other things around the house to create polka dots, but this is a durable easy-to-use tool, and using it is pretty much a no-brainer. You can also use it to apply accessories to nails.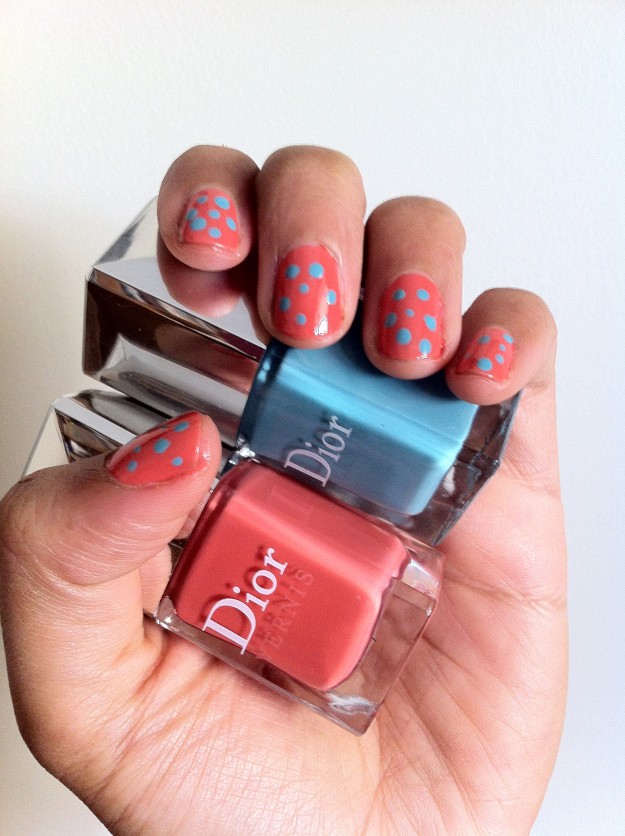 I used Dior's Summer 2012 polishes to create the mani. I thought it would be fitting to use the two colours together, but next time, I'd pick shades that have more contrast. The base is Bikini, and the dots were made using Saint-Tropez ($24 each). Both are gorgeous summer colours that I'm definitely going to be wearing again.
What do you think? Would you get the dotter tool? Have I inspired your mani?