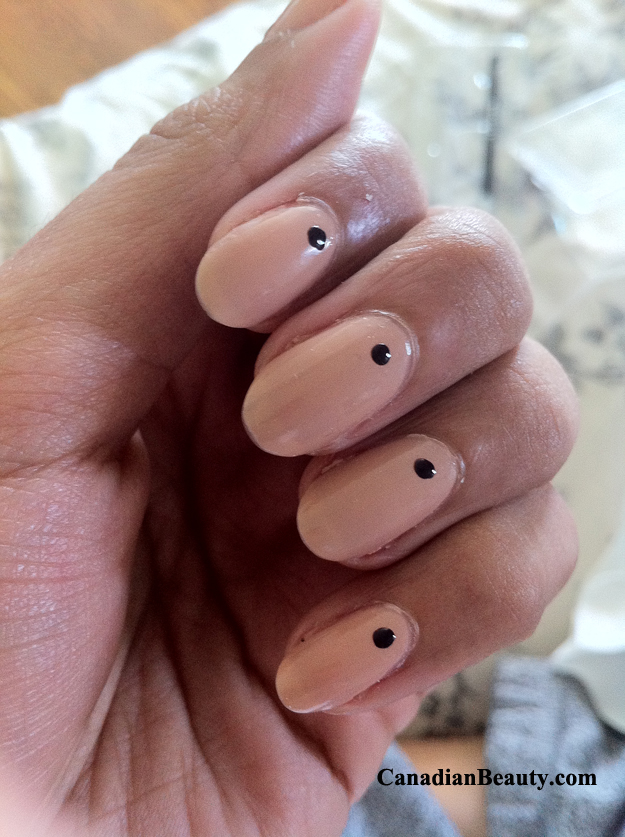 I saw this manicure somewhere before, and thought it was easy enough that even I could pull it off.
I used Dior Safari Beige as the base (yes, I love Dior colours!), and MAC Blueblood for the dots.
The mani looks just like how I wanted it too, but unfortunately I am just too OCD to really enjoy wearing this look.  I keep wanting to scrape off the tiny dots!