Do not be intimidated by eyeliner.  I can tell you right now that I'm not an expert as for years the most adventurous thing I did was take a black pencil and rub it into my lower lash line.  It has kind of become my own look because I can't go out without doing this.
But this fall I'm into the winged tip liner and it has to be a nice dark line.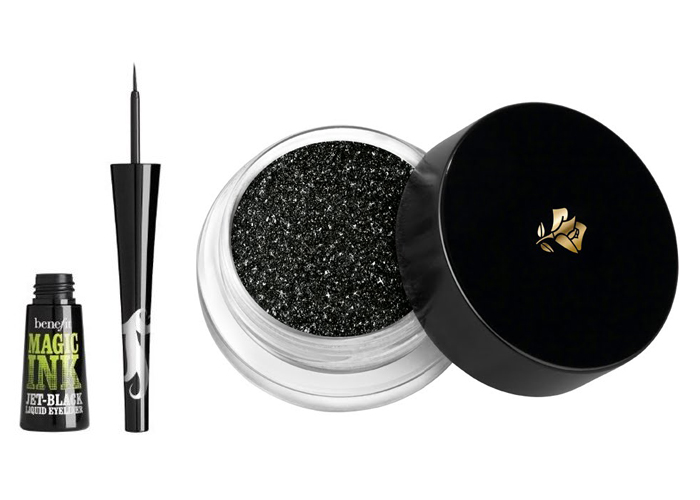 To that end, I am obsessed with my Benefit Magic Ink liner because it is the blackest darkest inkiest black that I can find.  The pigment dries quickly so it doesn't get smeared all over my lid, and I can still play with it to get the line perfect.
But as a pro does, I don't just use the liner on its own.  I usually apply a dark eyeshadow as a base to give the liner some staying power.
Going out requires drama and so I turn to Lancome's strange Ombre Magnetique so called, I presume, because it looks like it's made out of tiny magnetic chips like we used to see in science class.  I have it in Black Macadam and I use a fine Sephora brush to apply the glitter at the upper and lower lash line and then do the winged tip with Benefit's Magic Ink.  The darkness stays all night and the glitter gives it some sparkle and make it look like I put in the effort to do something interesting – which, of course, I did.