Loved using these two masks over a snowy weekend. One was for under the eye, and other for the lips.  Oh K! is a Korean brand (in case you couldn't tell from the packaging) and is available at Shoppers Drug Mart!  The Chok Chok Smoothing Under Eye Mask is super refreshing, so I'd recommend it in the morning when you want to wake yourself up!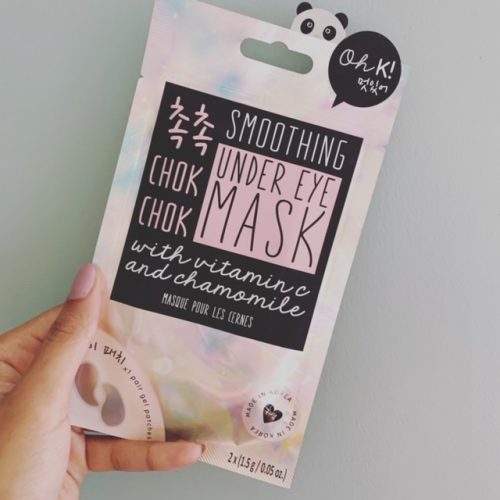 The Life Brand lip mask was hydrating but you'll need to apply a thick lip balm afterwards to seal in all the moisture.  I left it on for 10 minutes… and had to stop talking for that time.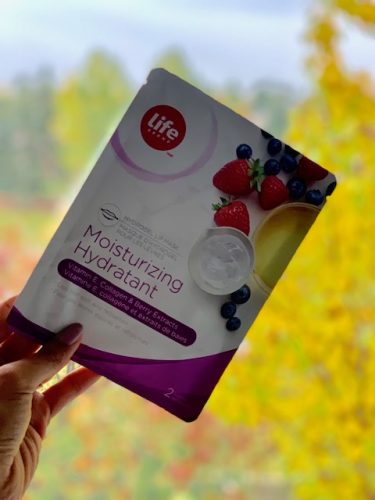 You can find both masks at your local Shoppers Drug Mart. They actually have the whole range of Oh K! masks, and some of them seem super interesting, like a gold foil mask, and cherry gel masks.
$4.79 for the Oh K! Chok Chok Smoothing Under Eye Mask (contains 1 pair of masks), and $4.99 for the Life Brand Hydrogel Lip Mask (2 masks to a package).